You don't know this but Amanda Sidman manages Your Eats…the section, that is, for the New York Daily News.
If your dream job is to be a writer, reporter or editor then make sure you read through Amanda's day-in-the-life on storify from when she took over  @BisonINCareers on April 11th.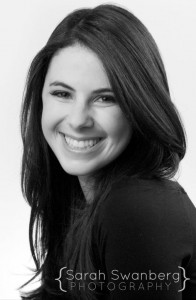 Amanda P. Sidman is a writer, reporter, and editor in New York City. She currently runs the "Your Eats" section at the New York Daily News, which covers the chefs, restaurants, and people behind the food trends that shape the culinary industry of New York. In addition to Eats, Amanda has spearheaded The News' Fashion Week coverage for the past six seasons, and written several lifestyle pieces for the paper's "Your New York" section. Prior to working on the Features side of The News, Amanda was a Senior Columnist at "Gatecrasher," the paper's celebrity gossip column.
Amanda has appeared on The Joy Behar Show, Pix 11, A&E as a Daily News correspondent. She is a graduate of Bucknell University (Class of 2008), where she majored in English with a concentration in Creative Writing. Go Bison.
Check out all the articles Amanda has written for NY Daily News and read more on Amanda.
You can catch up with all of our "Day in the Life" participants, including Amanda, on storify!
Related Posts: