If you missed Laura Coleman '09 on @BisonINCareers on what it's like to be the Assistant Director for International Admissions for a Valparaiso University as Laura Coleman check out our storify of it!
Laura found some time to send us her bio while on an admissions trip in Puerto Rico –we can't wait to hear more about her job!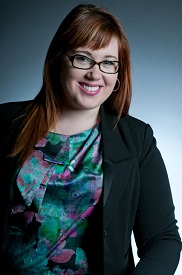 Laura graduated from Bucknell in 2009 with a B.A. in Art History and Spanish. Shortly after graduation she interviewed for an Admission Counselor position at Valparaiso University, in Valparaiso, Indiana. Her experience as a student employee at Bucknell's Office of Admissions was a great asset she brought to her position at Valparaiso. After two years as an Admission Counselor, recruiting students from the Northeastern states and Ohio, Laura was promoted to Assistant Director for International Admission. This new position has Laura working with students from all over the globe, and traveling to other countries to tell students more about her university. Over the past year she has met people from hundreds of countries and guided them through the college admission and student visa processes.
Laura enjoys traveling for recruitment, as well as for personal enjoyment. When she is in Indiana she loves helping her students get acclimated to their new home and attending international student events on Valpo's campus. In her free time she enjoys practicing yoga, bike rides around northwest Indiana, and taking trips to visit her sorority sisters from Bucknell.