Our "day in the life" on @BisonINCareers is already kicking off on February 15th with Mary Brown' 10. Up until last week Mary was working for the YoYo merchandising team but she has now moved over to the merchandising team for Casa.com, the newest site for Quidsi Inc. which launching on mid-February, for home goods. If you are like me, then you assume that one day a website appears with, I don't know, the push of a button? Well I have a feeling it is a lot more complicated than that. On Wednesday, barring any catastrophes, Mary will be taking us through how websites are actually launched. We welcome questions on Facebook or send them directly on Twitter, and we'll try our best to make sure Mary gets to them.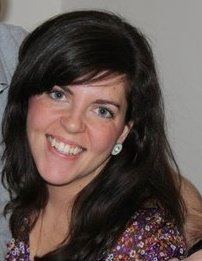 Mary graduated from Bucknell in 2010 and majored in Economics and Environmental Studies. Her first job out of school was a Junior Account Executive at Susan Ulin Associates, an event planning company for non-profit organizations in the New York City area. In August Mary  moved to Quidsi Inc, an e-commerce company that operates: Diapers.com; Soap.com, for everyday essentials; BeautyBar.com, for luxury beauty goods; Wag.com, for pets; and YoYo.com, for toys, books and games. The company's mission is to make life easier for consumers by creating a new type of e-commerce experience, delivering in 1-2 days and providing incredible customer service. Quidsi is redefining e-commerce by combining the focus and one-on-one connection of a specialty store with the scale, efficiency, choice, value and reliability of a national retailer.
Mary found this job after realizing that she wanted to explore a career in online retail. At first she was skeptical because she applied for the job through Craigslist but quickly became excited about the opportunity once she learned the company was a recently acquired subsidiary of Amazon and also founded by Bucknell alum, Marc Lore '93. Mary says she has been thankful every day to find a job as great as this one. Until last week she worked on the Merchandising team for YoYo.com. She has now transitioned over to Casa.com, Quidsi's newest site for home goods coming in mid-February to help them with their launch. Mary will be taking us with her as she goes into work and launches Casa.com!
Mary currently lives in Bucknell East, or what other people refer to as Hoboken, with fellow Bucknell grad Casey Hubert '10 who will be the next one taking over @BisonInCareers on of Feb. 29!
So, remember, follow her on @BisonInCareers next Wednesday, February 15th.
Press about Diapers.com success:
– Forbes
– Business Week
– Singularity Hub
If you missed Mary on February 15th you can read all about her day using storify, check it out.