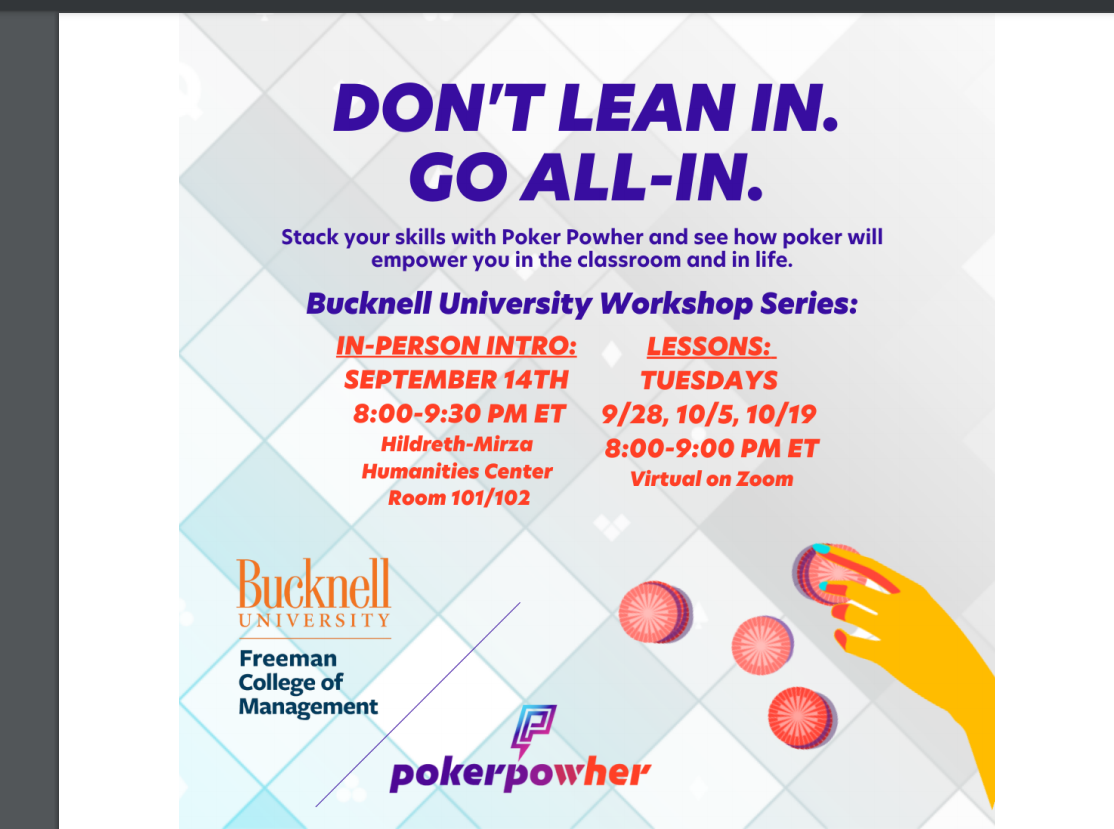 Join the Bucknell Freeman College of Management Women in Finance student organization for Poker Powher. At Poker Powher, we know there's a strong connection between women's success, money ownership and the game of poker. So we teach women how to play Texas Hold'em, to compete and succeed in business, finance, law, and more—all in a fun, supportive, safe-to-fail environment. Sign up to learn these skills alongside other Bucknell University women. Signing up means you plan to attend all 5 sessions:
Tuesday, September 14th from 8-9:30PM, interactive intro kick off session–heavy appetizers and snacks provided
Tuesdays, 8-9PM, September 28, October 5 and October 19 continue to practice your new skills during virtual lessons
Tuesday, October 26th

, put your new skills to the test at a special in-person poker tournament
Hosted by Women in Finance Student Organization, open to members and non members. Contact Hayley Koenigsberg '23 with any questions.