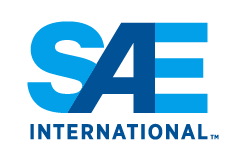 SAE International's Pre-Professional Education department holds student–industry engineering challenges for more than 12,000 students each year. Two of their newest challenges are below. Registration opens in October.
SAE AeroConnect Challenge: Theme Park People Mover: Limited to 20 teams, the SAE AeroConnect Challenge will task teams to conceptualize and design an Urban Air Mobility (UAM) people mover system for a major theme park in Orlando, Florida. Judging will consist of representatives from sponsoring organizations as well as industry professionals from leading aerospace, technology and mobility companies. Winning teams will be announced at the AeroTech Conference, March 9-11, 2021.
SAE MobilityForward Challenge: Mini-Electric Vehicle: As part of the SAE MobilityForward Challenge, university students will design a mini-electric vehicle that seats two, has enough space for cargo, and is suitable for errand runs as well as everyday practical use. Students will have a chance to network with event sponsors and showcase their designs on the WCX SAE World Congress Experience show floor, April 13-15, 2021.