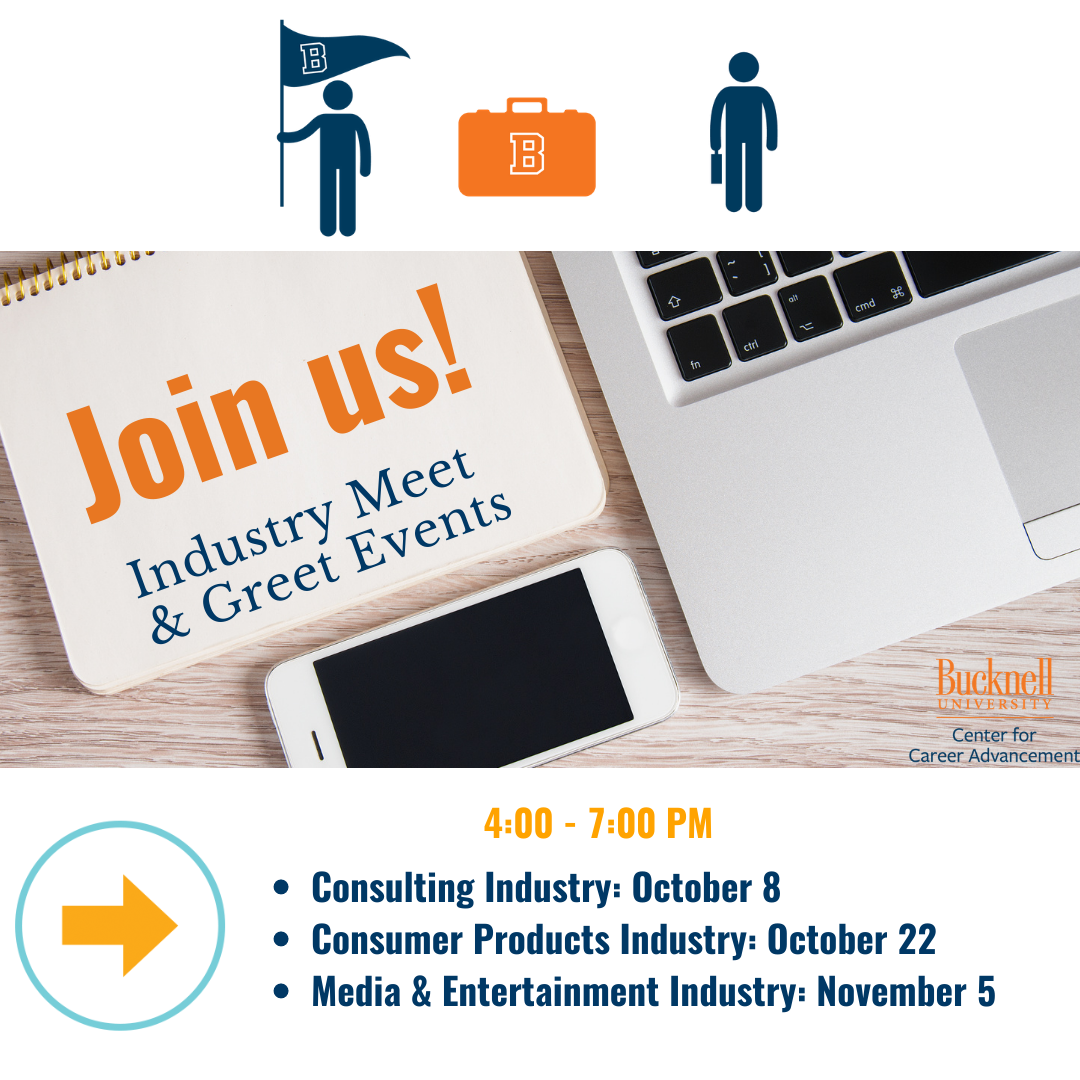 We are excited to launch Industry Meet & Greet Events to help you launch into the industry.
These are virtual educational opportunities for you to learn about specific industries, connect with company representatives, learn about specific organizations, career paths, and work environments. Companies will be offering several 30-minute sessions during the course of the event.
You will need to register to attend the Virtual Meet & Greet and then sign up for individual company sessions during the event.
All events are 4:00-7:00 pm