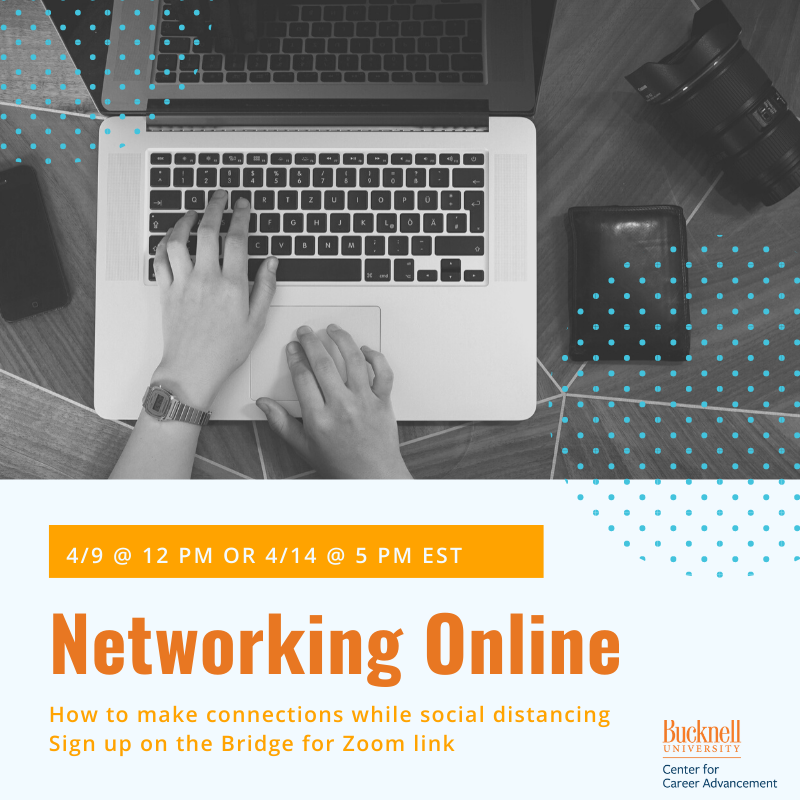 There are some things we can't do right now, but developing a professional network is something that anyone can do and it is especially relevant and useful when the market is uncertain. In this virtual workshop, you will learn to identify WHAT you want to know, WHO you want to meet, and HOW you are going to go about it.
Sign up on the Bridge for one of two sessions for "Networking for Everyone: How to Make Connections While Social Distancing"
Thursday, April 9: Noon EST
Tuesday, April 14: 5 PM EST
Networking can be genuine, enjoyable and different for each person. Learn how it can help you meet your career goals.
Please RSVP by the day before the program on the Bridge (a Zoom link will be shared with all registrants):
Log on to the Bridge
In blue section on side, go to Events > CCA Programs.
Use keyword or date to search for program. Select RSVP.
Questions? Contact career@bucknell.edu