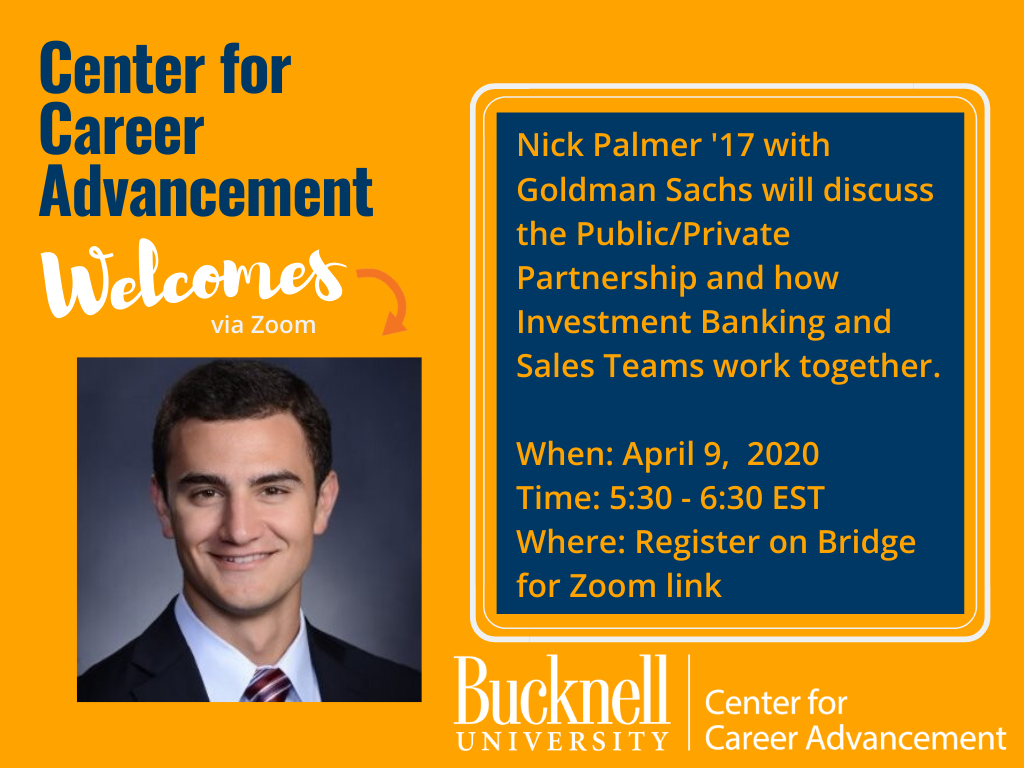 Nick Palmer '17 with Goldman Sachs will discuss the Public / Private Partnership: How Investment Banking and Sales Teams Work Together.
Thursday, April 9, 5:30 – 6:30 pm EST, via Zoom
Sign up on the Bridge to get the link!
Investment bankers, sales people, and traders work closely together to bring deals to market, ensuring that companies can be properly capitalized and that investors have access to securities at attractive prices. Nick Palmer '17, an Equity Sales Trading Associate at Goldman Sachs, will explain how these different areas of Investment Banking firms work together, drawing on examples from the current market environment to illustrate his points.