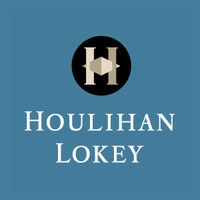 Students interested in sustainability and investment banking have a TWO great opportunities to meet with Scott Sergeant '95 (Managing Director, Head of Environmental Services, Co-Head Industrial Services, Investment Banking Division at Houlihan Lokey ) on campus Tuesday, February 25.
Wall Street Series Lunch & Learn with Scott Sergeant '95: 12 – 1 pm, ELC 241, Free Lunch – RSVP on the Bridge
Students passionate about sustainability and the environment, should come and explore career options within banking where their advisory and analytical skills can make a difference.
Can't make the lunch hour? No problem!
Coffee Chat with Scott Sergeant '95: 2:30 – 3:30 pm, ELC Walls Lounge, Sign up on the Bridge encouraged
Gain career insights and wisdom on combining a passion for the environment within the competitive world of investment banking, as well as information on recruitment and interview tips.
The Coffee Chat will focus on career information and insights gained through Scott's career journey. He has combined his passion for sustainability and the environment with his interest in finance and investment banking. Come prepared with questions to lead the discussion!
More about Scott Sergeant:
Scott graduated from Bucknell in 1995 as a Economics and Political Science major and pursued his MBA Columbia Business School graduating in 2001. He co-heads Houlihan Lokey's Industrial Services Practice and leads the firm's Environmental Services practice, covering companies offering essential services that keep their customers environmentally compliant, operating efficiently and safely, and focused on sustainability initiatives.
A passionate advocate for the environment with a career-long dedication to working with responsible companies, Scott is a frequent speaker on the topics of sustainability and the environment. If you are interested in banking and advisory work with a specialization in environmental services, you will want to hear Scott speak about the execution of M&A, financing, and restructuring transactions across the variety of business sectors which he supports. Learn how he balances his passion for the environment with the delivery of investment banking solutions for his clients.
Houlihan Lokey is a global investment bank with expertise in mergers and acquisitions, capital markets, financial restructuring, and valuation. The firm is ranked as the #1 M&A advisor for all US transactions, the #1 global restructuring advisor, and the #1 global M&A fairness opinion advisor over the past 20 years, according to Thompson Reuters.