Application deadline is Thursday, September 19
OPEN TO ALL MAJORS AND CLASS YEARS.
TRIP DATES: Sunday, October 13-15
Spend your fall break in NYC, taking in a show, networking with professionals over a 3-course meal, touring the Empire State Building and stepping inside the operations, innovations and creations of these employers: Coty, Ralph Lauren, The Ride and Omnicom Health.
Apply on the Bridge with a resume and cover letter that explains why you are interested in being part of this trip and complete this form: https://forms.gle/Z8kM74wCS4DYfWPx7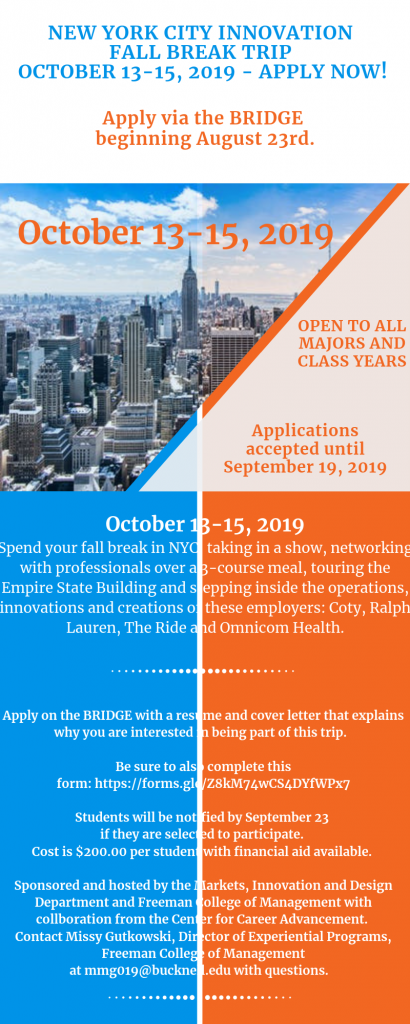 Students will be notified by September 23 if they are selected to participate. Cost is $200.00 per student with financial aid available. Confirmation of acceptance and payment is due (or charged to B-Bill) within 48 hours of acceptance.
Contact Missy Gutkowski, Director of Experiential Programs, Freeman College of Management at mmg019@bucknell.edu with questions.