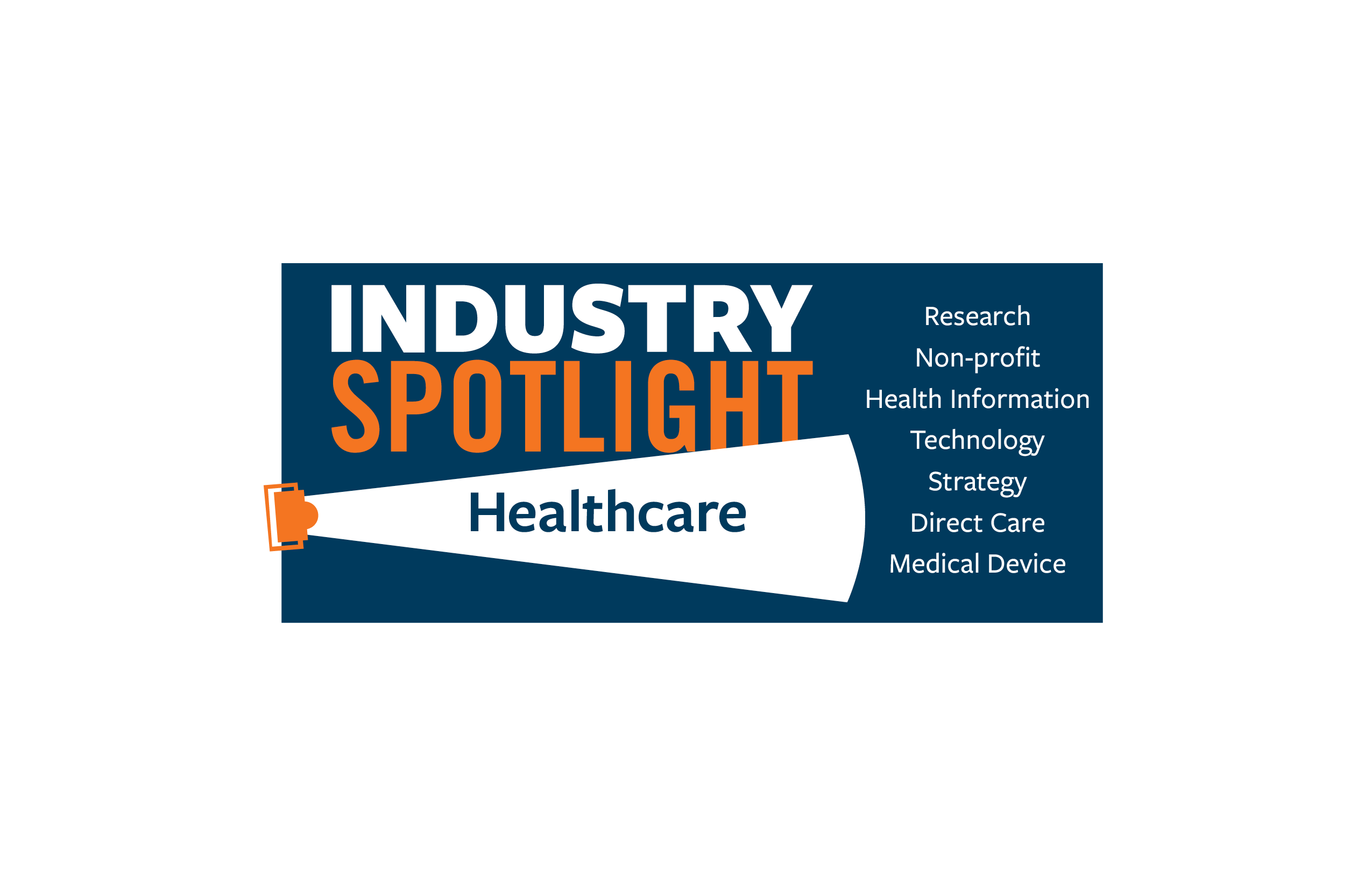 Join us for 2 days of events on September 17th and 18th spotlighting careers in Healthcare. Over 10 Bucknell Alumni will return to campus to help highlight the depth and breadth of careers within Healthcare. Through on-campus programming, you'll have the opportunity to see how majors and course of study can lead to a variety of careers.
The Bureau of Labor Statistics expects healthcare to be the fastest growing employment industry between 2014 and 2024. Come discover the wide range of career options.
Check the Bridge to see the full schedule of events and to RSVP where necessary. You can also schedule one-on-one individual meetings with the returning alumni!
Tuesday, September 17th
Day 1
Why It Matters: Creating a market strategy, presented by Laura Crawn '00, Senior Director, Government Programs Market Strategy &. Support, Express Scripts
Time: 11 – 11:45; Location: ELC 241
Lunch Panel: Discovering different careers within Healthcare…from Research to Engineering to Medical Practice
Time: 12 – 12:50; Location: ELC Walls Lounge
Lunch will be served, RSVP required on the Bridge
Panelists:
Dr. Lori Lehman '70 M '79, Vice President, Gilead Sciences
Lauren Hughes '02, Director of Development, Breastcancer.org
Paul Booth '92, Biomedical Systems, Memorial Sloan Kettering Cancer Center
Laura Jenkins '88, Genetics Counselor, UPMC Children's Hospital
Moderated by Professor Dan Cavanagh
The importance of research experience during your undergraduate career, Presented by Dr. Robert Doms '81, M '81, Pathologist-in-Chief, CHOP, Prof. of Pathology & Laboratory Medicine, University of Pennsylvania
Time: 3:45 – 4:45; Location: ELC 241
Introduction to Telehealth and the Future of Technology and Medicine, Presented by Tejal Raichura '09, Director, Innovations & Research, Center for Telehealth, Geisinger Health System    
Time: 5 – 6; Location: ELC 217
Industry Spotlight Dinner
Time: 6 – 7:30; Location: ELC Walls Lounge
Dinner will be served, RSVP required on the Bridge
Connect with all the returning alumni representing telehealth, research, market strategy, direct care, health information technology, non-profit, medical devices, etc.
Desserts and Conversations
Time: 7:30 – 8:30; Location: ELC 241
Students and alumni are welcomed to continue their conversations. No RSVP required and open to all students even if you could not attend the lunch or dinner
Wednesday, September 18th
Day 2
Emerging jobs for a new era in healthcare, Presented by Sarah Haflett '01, Director & Research Leader, Health Research Institute, PwC
Time: 12 – 12:50; Location: ELC Walls Lounge; Lunch will be served, RSVP required on the Bridge
Remember to RSVP to the events that include meals (9/17 Lunch Panel and 9/17 Networking Dinner.
And make sure you schedule a one-on-one individualized 30-minute session with the available alumni.
See the Bridge for complete schedule of events.