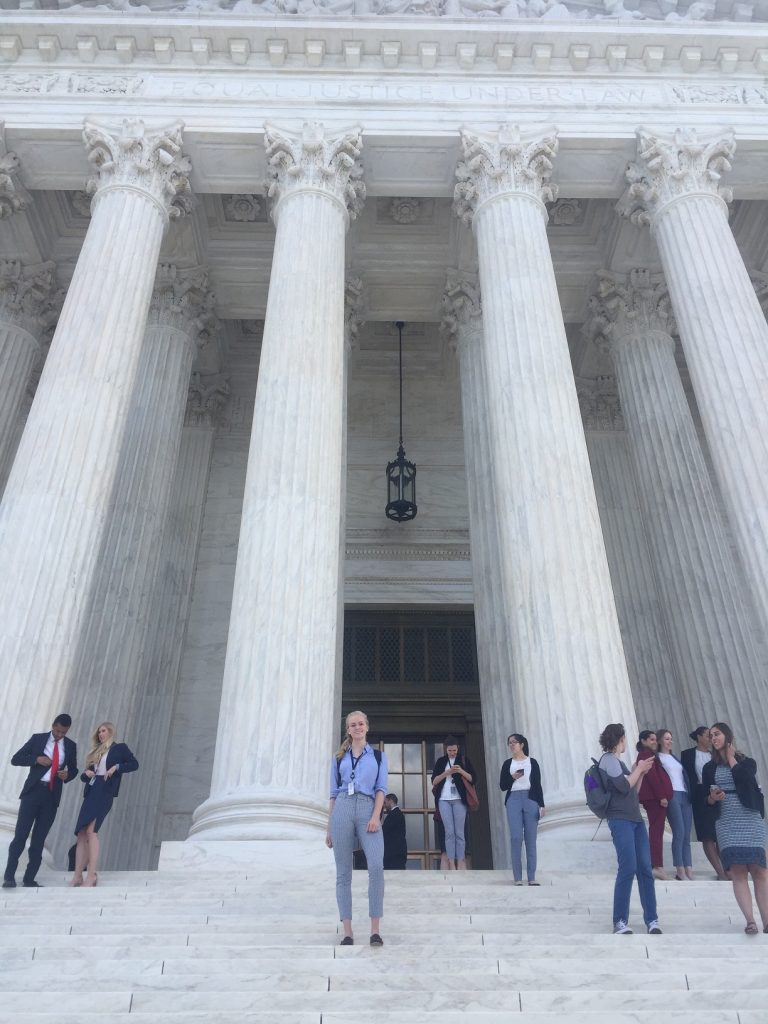 Emma King '20
US Department of Justice – Office of International Affairs
Washington, D.C.

Majors: International Relations and French
What is the most interesting or important thing you took from your internship this summer? The most important thing that I took from my internship this summer was the realization of my interest in a law or law enforcement career after graduation from Bucknell. I look forward to this next step in my career. I would not have gotten the clarity that I needed on my next career move if it were not for this internship with the Department of Justice. I have also learned the importance of staying on the right side of the law. If you commit a crime, you WILL get caught!

This summer with the US Department of Justice has been a dream. I work alongside International Affairs Specialists and Federal Attorneys in Washington, D.C. I assist the attorneys and IASs in assembling extradition and international mutual legal assistance requests, drafting letters to foreign authorities concerning international fugitive and prosecution matters, and conduct research on an assortment of matters, among other responsibilities. The DOJ has a fantastic and fully comprehensive summer internship program in which many "Brown Bag" lecture sessions discussing the various sections of the DOJ are performed, as well as various tours at different areas of public service, including the Supreme Court of the United States and the Federal Bureau of Investigation (FBI). I have gotten to sit in on international consultations on extradition and mutual legal assistance matters and have gotten a lot of one-on-one time with federal prosecutors, including those who have prosecuted criminals such as "El Chapo" and a multitude of Nazi War Criminals.
How did the BPIP Fund help make your experience possible? The BPIP fund made it possible for me to live in Washington D.C. Living in the D.C. Metropolitan area is not cheap and seeing as my internship was unpaid, it made it possible for me to pay for food and helped me with other living expenses.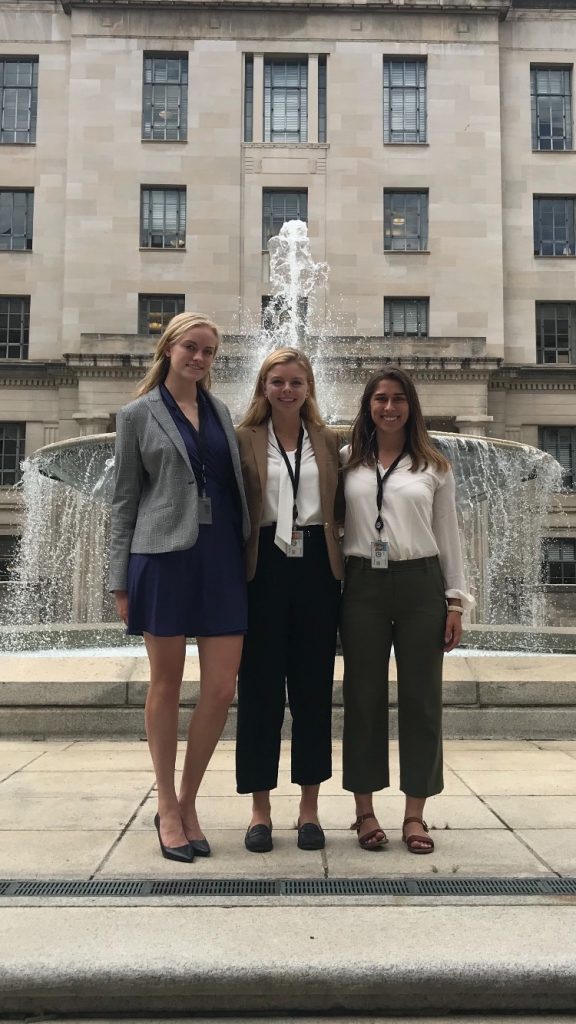 Why would you recommend the BPIP Fund? If you are a student working in the public sector in an unpaid position, it is the best option! I am forever grateful for this opportunity!
More about Emma: Emma is from Vineland, NJ and is very involved on campus as member of the Women's Varsity Rowing team, Outdoor Education Leadership (OEL), the Catholic Campus Ministry and bot the Russian and French clubs.
More about BPIP: The BPIP Internship Fund is a competitive summer internship program that provides $3,000 scholarship to selected undergraduate students who have secured unpaid internships in the nonprofit, and public service sectors. Information sessions will be held throughout the academic year and the deadline is mid-March. Students must have secured an internship before the deadline.