Apply on the Bridge with a resume and cover letter that explains why you are interested in being part of this trip as well as complete this form.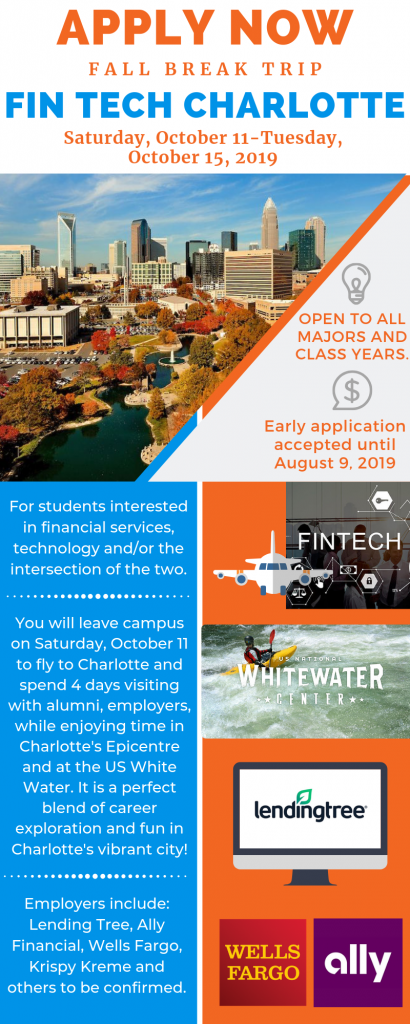 Students will be notified by September 6 if they are selected to participate.
Cost is $400.00 per student with financial aid available. Payment is due by September 10.

Contact Missy Gutkowski, Director of Experiential Programs, Freeman College of Management at mmg019@bucknell.edu with questions.