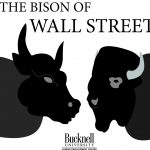 As Wall Street has accelerated the summer internship process our CDC Financial Services Career Consultant will offer a full day program to interested First Year and Sophomore students to best prepare you to compete for these highly selective summer opportunities.
This program will cover these important areas within one day:
Learn the roles and functions within Investment Banking and other areas of Financial Services
Review your resume and make sure your relevant skills are highlighted effectively
Learn how the application and interview process works
Build your industry awareness and network of contacts
Develop your unique search strategy and approach to finding a financial services internship
Why are we offering this program?
The selection process for financial services jobs has become very dependent on the summer internship between your junior and senior year. A growing number of sophomores also land internships gaining exposure and the ability to return the following summer. This increases an undergraduate's chances of securing full-time postgraduate offers. As the quest for best talent continues on Wall Street, you must be ready to present yourself and compete for internship opportunities early in your undergraduate experience. This day-long program will jump start you on your way to increasing the possibility that you will successfully obtain one of these coveted jobs.
Why should you participate?
At the end of the program, you will have the tools, knowledge and strategy needed in today's market to begin differentiating yourself from the many qualified candidates seeking financial services internships. We understand you lead busy lives on campus, and as the academic semester opens and classes are back in session, you must juggle your ability to participate in our career programs with many other commitments, both academic and extracurricular in nature. This program provides a way to accomplish many tasks in one day, before the semester gets too far underway.
How will you benefit?
By taking one day to participate in this program, you will best prepare for and understand what critical next steps are ahead for your internship search between now and summer. Additional events and periodic check-in's will continue at points throughout the semester to help ensure you stay on track with your internship search.
REGISTER NOW!
To register for this program:
Please complete the Myers Briggs Type Indicator (MBTI) link that you are sent within 48 hours of receiving.
Send your resume or a short bio to kck003@bucknell.edu upon registering for the program (don't worry about format).