The Partnership's Public Service Fellows Program provides the opportunity for current students and recent graduates to develop professional skills while helping transform how government works.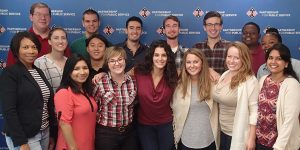 Fellows do substantive, meaningful work that is integral to day-to-day operations, programs and activities. Duties vary across our teams, but include event planning, research, writing and working with outside partners, including federal agencies and universities.
Fellows have opportunities to grow personally as well as professionally through workshops and training sessions geared toward students and young professionals. We offer the following compensation (less applicable taxes and deductions):
$1000/month for fellows with an undergraduate or graduate degree
$800/month for fellows who have not yet graduated
Pay is pro-rated for part-time fellows.
Applications for the 2017 summer term are now open. Apply by Friday, March 3.