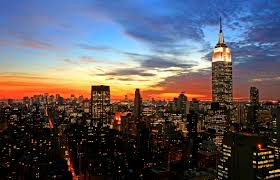 NYC Communication & Arts Fair
Thursday, February 9th – Sign up on the Bridge
6 – 8 pm
Motion Picture Enterprises
Penthouse 45
Transportation Available

The purpose of this event is to offer students an environment to network with alumni, parents and representatives from the Communications Industry  (Marketing/PR, Advertising, Journalism, Publishing/Print Media, TV/Radio, Broadcasting) & Arts Industry (Film /Video, Graphic Arts, Music, Performing Arts, Visual Arts).  The Participants will be able to share information about their career paths, their organizations and any volunteer, internship and full-time positions they presently have or plan to have available in the future.  See the list of registered employers!
Students must register on the Bridge and go to 1 of the 2 Prep Sessions:
Thursday, Feb 2: 4 – 4:30pm in ELC Gallery Theatre
Friday, Feb 3: 12 -12:30pm, ELC Gallery Theatre
All students who registered for and plan on attending the fair must attend one session. An overview of the fair including a list of employers attending will be presented. Information on networking and business etiquette will also be reviewed.  A $20 refundable deposit to reserve your seat on the bus MUST be paid at one of the prep-sessions
Bus transportation will leave at 1pm from campus and is available on a first come, first serve basis by providing the CDC with a $20 deposit at one of the prep sessions.