Learn what you should know to secure a summer internship in Finance. There are 3 sessions in this series – sign up for 1, 2, or all 3!
Session 1: The Business of Wall Street: Sept 29
Session 2: Investment Banking Summer Internship Process: Oct 4
Session 3: Investment Banking Interviews: Oct 20
All sessions held: Noon – 1 pm, Taylor 113
Lunch will be provided -sign up on the Bridge.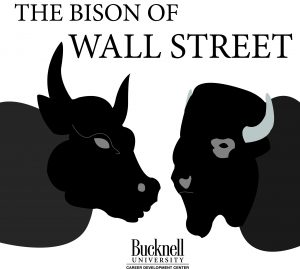 The series panelists will include former summer interns from the following firms: Goldman Sachs, Morgan Stanley, UBS, JPMorgan Chase, Jefferies, Stifel, Key Bank, PIMCO, Waterfall Asset Management, TD Bank
They represent the following functions/business groups:
Investment Banking
Securities
Sales and Trading
Wealth Management
Asset Management
Operations and Client Services