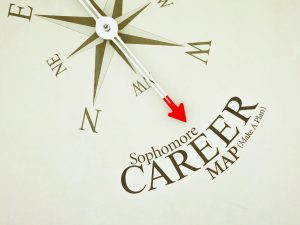 The Career Development Center presents a one day conference designed to help sophomores MAKE A [career] PLAN and navigate options.
Tuesday, October 11
8:30-4:30pm
ELC
Meals provided
Get all the career basics in one day over Fall Break (note that students must make arrangements to return from Fall Break on Monday, Oct 10 to be prepared for an 8:30 am start on Tuesday, Oct 11)
BENEFITS:
Learn how to identify your skills/interests/values and gain experience
Build and perfect your resume, and other professional correspondences
Hear from students about the internship process
Find out about Bucknell sponsored funding and summer programs
Learn how to network and where to find contacts
Learn how to use the Bridge and its many functions to your advantage
and more
RAFFLE: All participants will be entered for a raffle drawing to win a (PRIZE to be determined). Must be present to win.
MEALS: A light breakfast, a served lunch and snacks between sessions will be provided.
REGISTRATION INSTRUCTIONS (2 step process)
RSVP on the Bridge by searching Oct 11 on the Bridge calendar, click RSVP
Pay your $20 refundable deposit by October 1 to the Career Development Center to hold your spot
Fine Print: By registering on the Bridge and paying your deposit you are committing to attend the entire conference, 8:30-4:30. No refunds will be given for last-minute cancellations and no-shows. October 7 (4:00 pm) is the last day refunds will be given. If you need to cancel, you must notify the CDC by 4:00 p.m. Oct 7. If you must cancel after 4:00 p.m. Oct 7, you are to notify CDC staff prior to the start time of the conference.