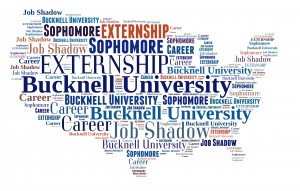 If you missed out on doing an Externship there's still a chance to participate in the program. Come to an orientation session and learn about participating in one over Spring Break.
Externship Orientation Session for Spring Break
Tuesday, January 26: 

12:00 PM – 12:45 PM, 

ACWS 108
Thursday, January 28: 

5:00 PM – 5:45 PM, 

ACWS 108
Thursday, February 04: 

12:00 PM – 12:45 PM, 

ACWS 108
Sophomores interested in participating in the Externship Program, job shadowing program during spring break, must attend 1 Orientation Session which will provide an overview of the program, application requirements and steps on how to apply on the Bridge prior to the February 9, 2016 application deadline.  Attendance at one session is required for participation in the program. Students who attended a session in Fall 2015 do NOT need to attend a spring session.
Questions should be directed to Emily Dietrich at the CDC.