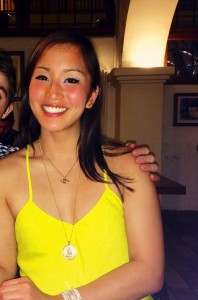 This weeks peer picks from Sophie Hattery '16:
1 Union Pacific Production Manager Operations Management Training Program – Deadline November 23
2 Safford Unified School District Title I Reading Specialist – Deadline November 11
For this week's peer pick, I will be featuring Union Pacific's Production Manager Operations Management Training Program for senior engineers! Union Pacific is one of America's leading transportation companies, and its principal operating company, Union Pacific Railroad, is North America's premier railroad franchise, covering 23 states across the western two-thirds of the United States. The Operations Management Training Program seeks to help launch your lifelong career with Union Pacific Railroad. As a Mechanical Manager in the OMT program, you will gain experience and competence in mechanical operations and develop first-line management skills to lead a unionized work crew. After a successful completion of the program, you will be then assigned to a work location where you will direct safe inspection, maintenance and repair activities on freight cars or locomotives.
Overall, you will be responsible for coordinating, planning, and scheduling improvement and maintenance programs for freight cars and locomotives, executing action plans to achieve cost of quality business objectives and standardize processes, monitoring workforce levels to ensure that all jobs are covered, reviewing work orders for accuracy, implementing corrective action plans and work culture modifications as necessary, approving payroll, overtime and time-off requests, performing final shop counts and provide accurate activity reports to the manager on the next shift, and observing equipment maintenance crews for safety and operational compliance. If this sounds like something you would like to engage with after graduation, do not forget to apply on the Bridge by November 23rd!
BONUS: Also, do not hesitate to capitalize on the opportunity to network with the CEO and Bucknell alum Lance Fritz ' 85 on November 12th as part of the Walling Lecture Series before the application is due!
My second peer pick will focus on those who have a background in education. Safford Unified School District is offering a job prospect in Safford, Arizona, where you will be a Title I Reading Specialist who helps forge a positive learning environment to facilitate the academic, personal, social, and intellectual development of students. You will be responsible for presenting appropriate curriculum in alignment with federal, state, and district goals and objectives using a variety of instructional methods and strategies to further enhance and support learning. The desired majors for this position include Education, Early Childhood Education, and College Student Personnel. Safford, Arizona is a beautiful area surrounded by state parks and nature and wildlife areas, which could be a nice change of pace in comparison with the concrete jungle! If this opportunity appeals to you, do not forget to apply on the Bridge by November 11th!
Follow tweets on @HireABison to get more updates on what's happening on the Bridge – like what employers are coming back to campus, info sessions, job and internship deadlines.
We highlight a few Peer Picks that we think you'll find particularly interesting every week.  Learn more by checking out each pick on the Bridge. And while you're there, see what other interesting opportunities you find! Bridge application deadlines are usually Monday nights at 11:59 pm. If you have any technical difficulties with your application, be sure to email recruiting@bucknell.edu before the deadline and we will be able to help you.