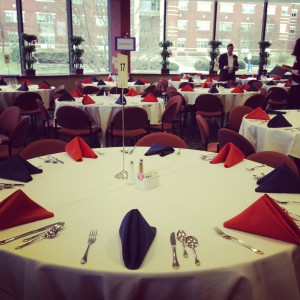 It's never too early to be thinking about your career possibilities. Do you realize you are almost halfway through your Bucknell experience already? Scary I know but that's why we are here! Please join us for a free catered brunch with members of the Bucknell Alumni Board.
4th Annual Sophomore Career Options & Opportunities Brunch
Saturday, January, 31 2015 | Terrace Room | 11:30 – 1:00 pm
RSVP by December 10th
Hosted by the Alumni Association Board and the CDC, this is a unique learning opportunity tailored just for sophomores. Engage in informal conversations, connect with alumni, and learn what fellow Bucknellians have accomplished with similar degrees in a wide variety of careers paths. They walked the same path before you and would love to have conversations with you. This is an easy – and delicious – way to start networking!
RSVP by December 10th; Space is limited, registration is first come, first served basis. Door prizes!

And did I mention sticky buns…