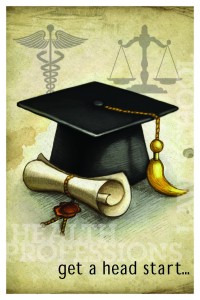 Considering Health or Law School? Then come to our Health and Law School Fair!
Thursday, October 23
4:00 PM to 7:00 PM
ELC Terrace Room
Come meet representatives from across the country that offer health and law programs. Over 80 schools and programs will be here. See who's coming
This is a great time to start collecting information and building relationships with schools you may be interested in.
No sign-up necessary; all are welcome.
Following the fair there will be a Pre-Health Panel – Discussing Personal Statements starting at 7pm.