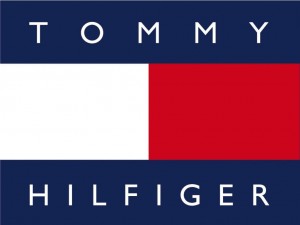 Learn about the lifespan of style – from concept to retail – during this amazing opportunity to visit Tommy Hilfiger HQ; hear from current employees and get tips from HR on applying for internships.
July 17, 2014 |  8:45am-1:00pm | Tommy Hilfiger Corporation 601
W 26th St #600, New York, NY
Sign up today on the BRIDGE for this amazing opportunity!
Spots are limited and first come, first served.
Here's the day's itinerary:
8:45-9:15 am: Arrival/Coffee & Tea – students are responsible for their own transportation
9:15-9:30: Welcome by Gary Sheinbaum '79, CEO Tommy Hilfiger North America
9:30-9:45: The Role of Design with Trent Wisehart, Creative Director for Tommy Hilfiger North America
– Learn how Mr. Wisehart partners with both Merchandising and Production to develop the line and manage the styles.
9:45-10:00: Role of Production with Jeannine D'Onofrio, EVP of Production and Sourcing at Tommy Hilfiger
-Responsible for producing the garments and ensuring they are received in the distribution center; main functions are sourcing, allocating, costing, and delivery.
10:00-10:15: Role of Merchandising with Carlos Torres,

GMM/SVP Merchandising & Design

10:15-10:30: Role of Sales/Planning with John Grippo, VP of Planning and Allocation- North America Company Stores at Tommy Hilfiger
– Focus on Product/Assortment Analysis, Accounts, and Checks & Balances
10:30-10:45: Role of Marketing, PR, and Advertising with Heather Vandenberghe, EVP Marketing and Communication, The Americas at Tommy Hilfiger
– Manage the relationship between the Brand and the Consumer through Advertising, Special Events & Promotions, Corporate Communications, Fashion Public Relations, International Marketing, and Special Projects
10:45-11:15: Interview Training with Craig Szalai & Jessica Pohlman from Human Resources
11:15-12:00: Tour & Archives with Betsy Hilfiger
12:00-1:00: Lunch and Goodbyes
Remember to sign up on the BRIDGE by July 11th!

Lunch will be provided.  Students are responsible for their own transportation.