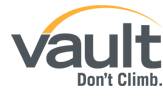 Over Thanksgiving or even Winter Break, I would highly suggest checking out the best internships either within your desired industry or overall on the Vault! The Vault is a valuable, online resource that provides in-depth intelligence on people's experiences in a certain industry, company or profession—and on how to set yourself up to land that job. As stated on their website's "About Us", Vault's "influential company rankings, ratings and reviews are sourced and verified through ongoing directed surveys of active employees and enrolled students. Vault also welcomes current and previous employees and students who were unable to participate in the surveys, to submit reviews on their experiences, salaries, interviews and more."
Sign up through Bucknell after adding the My Career Center gadget (on the left of MyBucknell, "Add a Gadget", "My Career Center") and create an account! The sooner the better, as many deadlines for summer internships are due around this time of year. The internship rankings are separated into "Best Overall Internships", "Best Banking & Finance Internships", "Best Consulting Internships", "Best Internships for MBA Candidates", "Best Internships for Marketing & Communications Majors", "Best Engineering Internships", and "Best IT Internships". Wouldn't you want to get greater insight into what could be your best fit for the summer and potentially for your permanent future career? Furthermore, the Vault makes securing these internships that much easier if you make use of their Career Advice Blog. If you want to learn more about the job search, workplace issues, interviewing, networking, resumes & cover letters, or salaries & benefits – be sure to visit this link: http://careerinsider.vault.com/blogs/. I personally found that their articles were a good complement to all the current resources that the Career Development Center has to offer.
Once you have narrowed your search and established your resume and/or cover letter, you should be ready to apply for an internship that has been heralded as engaging, rewarding, and interesting! Again, do not hesitate to capitalize on useful resources such as the Vault!
This post was written and researched by Bucknell Sophomore Sophie Hattery.
Explore the Vault, and links to all our Bucknell Subscriptions, here: https://my.bucknell.edu/x54040.html
Related Posts: