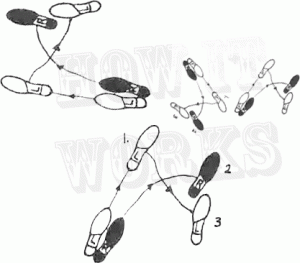 Not sure where to start in the career process? Make sure you check out our "Steps to Success Series"which are a series of workshops designed to start you on your way.
September Workshops:
Resumes – Sept. 9 at Noon in Taylor 203:  Review resume basics while working at a computer to type up the framework for your resume or updating an existing resume
Resumes for Engineers – Sept. 9 at Noon in Dana 117: This workshop will review several general resume rules and then spend time highlighting what employers will seek/expect from engineering students and how to best highlight any research, summer experience and technical tools or background that you have in your profile to offer to an employer.
Job Search Strategies for all Majors – Sept. 13 at 5 in ELC Gallery Theatre: Learn about 3 job search strategies that you can use to be most effective in your job or internship search, particularly if your major is not obviously related to your intended career field and about the Bucknell resources we have to help you!
Cover Letter?!? What cover letter? – Sept. 15 at Noon in ELC 217: Don't know how to target that cover letter for a particular position? During this workshop we'll concentrate on what employers say they want in cover letters, and how to meet these criteria.
Look for more in this series coming in October!
Photo Source: © Copyright 2007 Posterscope and Hyperspacemedia