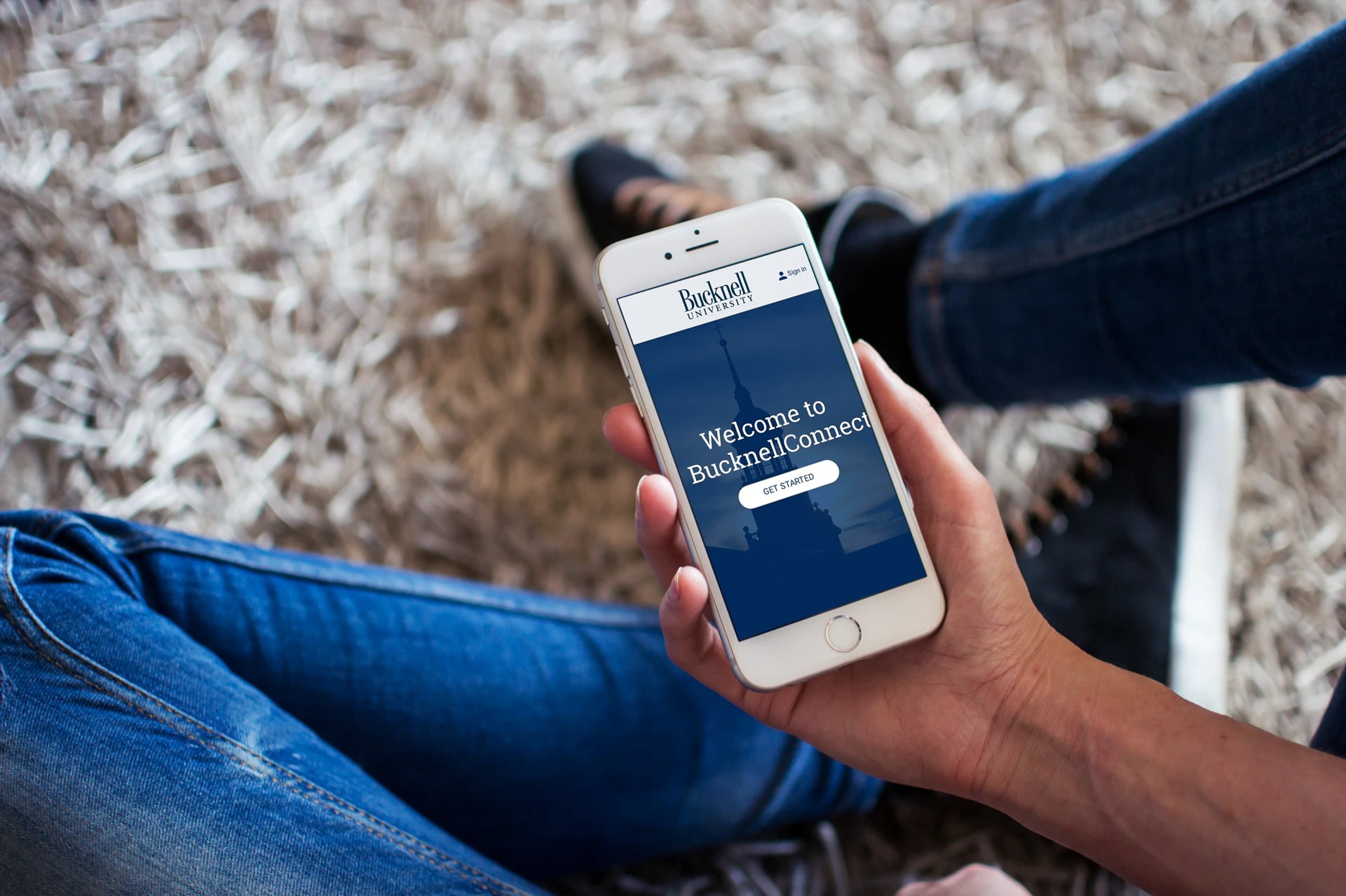 Did you know that after you have completed one full semester at Bucknell you are officially members of the alumni community? This means you have access to the alumni directory: bucknell.edu/alumniapp.
The Bucknell alumni app, powered by BucknellConnect, provides you with immediate access to fellow Bucknellians worldwide through a directory and sortable map.
Here's how to get the Bucknell Alumni App:
Android users: Click here to download the BucknellConnect app from the Google Play store.
Apple users: Click here to access the BucknellConnect app from the app store. Download the Graduway Community app and select Bucknell University when prompted.
Once downloaded, you can elect to log in using LinkedIn (easiest) or use your Bucknell email address and create a password.
Don't want any more apps on your phone? That's cool. You can always use the desktop version.
Don't make a mistake that will harm your professional reputation, remember:
It is a privilege to belong to this Bucknell community. Treat all members/alumni with respect, professionalism, and courtesy.
The information is restricted to those who are allowed access to the community. It should not be used for commercial purposes, nor should the data be reproduced, sold, transferred or modified in any way. If someone uses the information/data in any of the above ways, they risk losing access to the directory.
As a student, you will be able to see the alumni in the directory but they will not be able to see you or your profile.
Here are a few tips for reaching out to alumni effectively:
Let the alumni get to know you before asking for something. Many professionals are going to be busy, as well as thinking about their own reputations in their workplace. While they can help you with contacts, advice, and even opportunities, they are putting themselves at risk to do so for someone they don't know, so let them get to know you before asking for something.
Consider asking for an informational interview. It is a low-risk and enjoyable way to get to know someone as well as to learn more about an industry and/or employer. Know how to communicate effectively in an email, voicemail, or in person. See this as a professional relationship (versus a social one) and conduct yourself in a professional manner.
Do your homework before approaching alumni. They will expect you know something about their industry and employer. Take advantage of the many career research resources available to you through our Moodle site – like the Vault – or search LinkedIn for company pages.
Use strategy as you identify who you will contact and clearly communicate your goals. The VP or CEO of an organization may not be the best choice for your objectives. If you are trying to reach a senior executive, think about how you will interact with the "gatekeepers", (ie. Secretaries, Assistants, etc.)
Target your interactions – No Bulk Emails! – they can be spotted from miles away. Send specific, individual messages and always be gracious for their time.
Remember you can always make an appointment through Handshake to talk about tips and strategies for networking with a career coach.
For app questions or issues please contact the Center for Alumni & Family Engagement at alumni@bucknell.edu or 570-577-3223.