Bucknell seniors, register here for this free seminar which will be held on Jan 28 and Feb 4, 2022.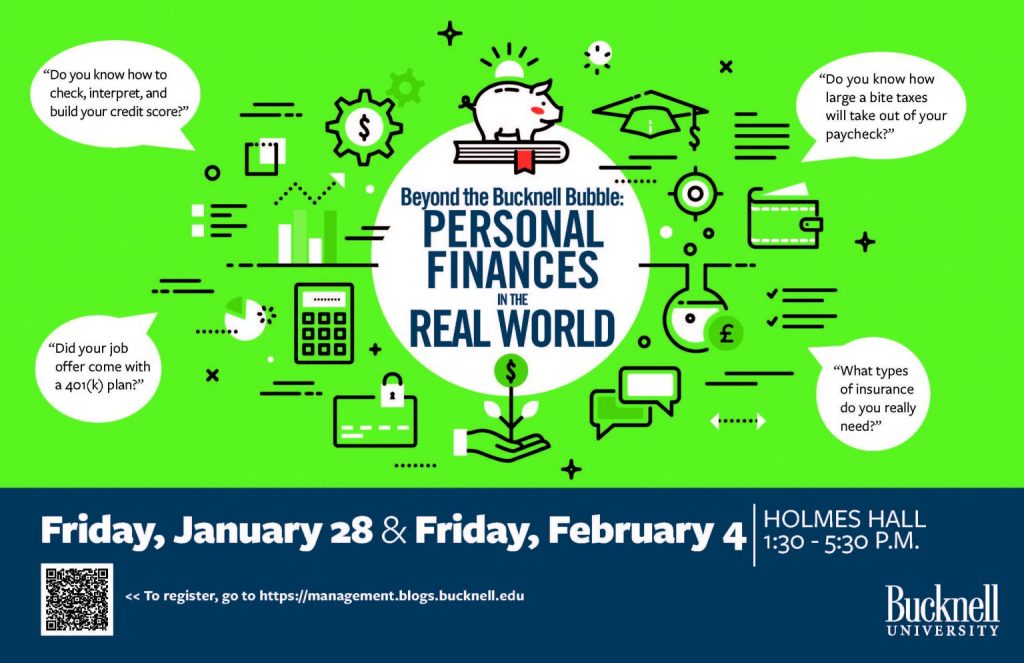 "Do you know how to check, interpret, and build your credit score?"
"Will you leave Bucknell with student loan debt?"
"Did your job offer come with a 401(k) plan?"
Join Freeman College of Management professors in Accounting & Financial Management and get answers to these questions and more at the "Personal Finances in the Real World" Seminar on Friday afternoon January 28 and February 4. This event will be in-person in Holmes Hall.
This event is open to all majors and you can register here!
Material pickup and sign-in will begin on Friday, January 28 at 1:30pm – presentations by ACFM faculty begin at 2:00pm and run through 5:30pm with a 15 minute break.
Dinner will be provided at the close of each day.
All sessions will be held in classrooms in Holmes Hall; classroom texts and materials as well as a snack and dinner for in-person attendees will be provided.
We are sharing this on behalf of the Freeman College of Management – see original blog post and details at http://management.blogs.bucknell.edu/