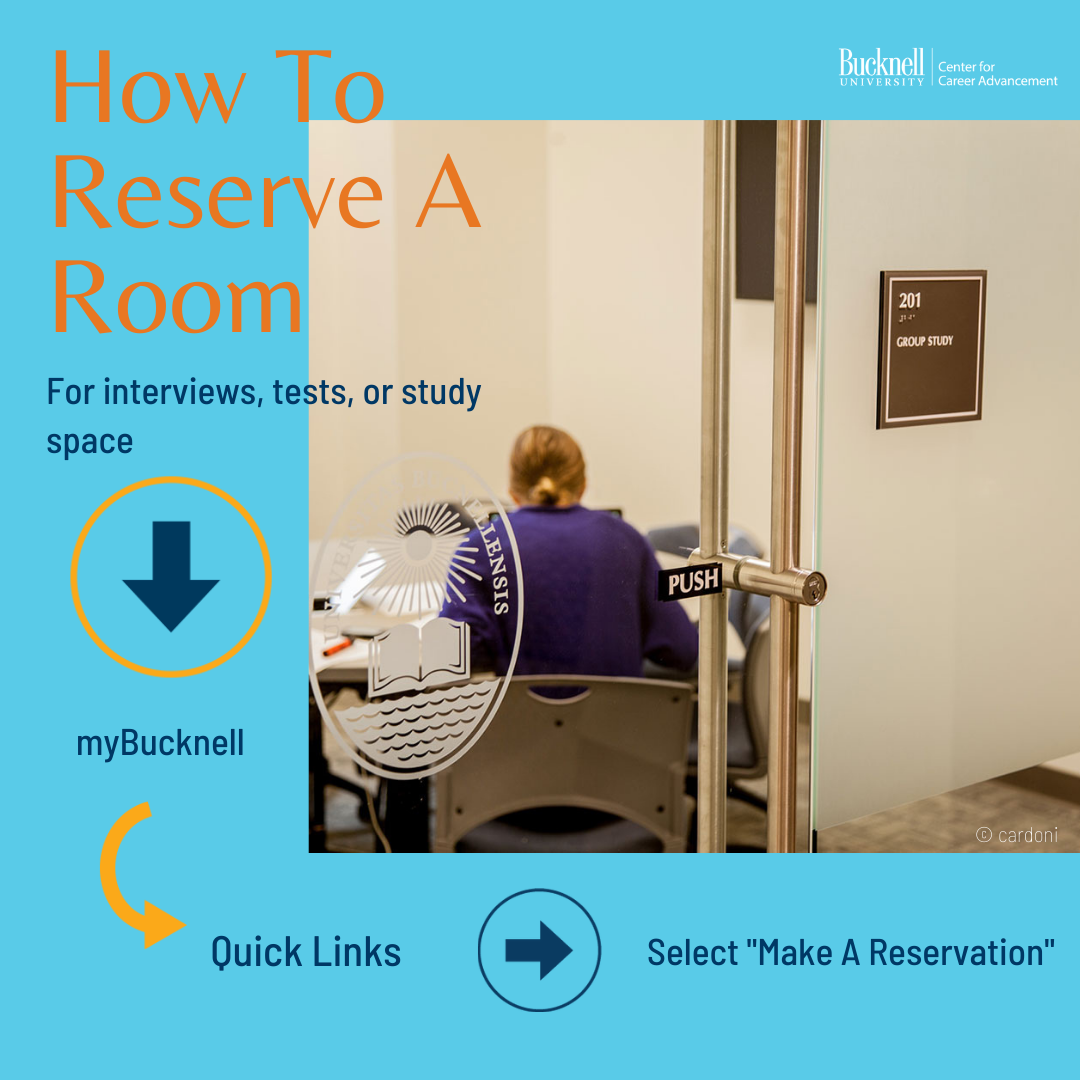 Need to reserve a room for an interview, tests or study spaces? Complete the Make A Reservation link in myBucknell.
Go to Quick Links, select Make A Reservation and choose the Student Private Appointment/Study Space form. Indicate time needed and choose a space and it will automatically reserve, if available. Note, you will need to choose an "organization" – select Student Appointments/Study Space.
The following spaces will be used only for study spaces, student interviews, etc.
Academic West 113
Botany 205 – Center for Career Advancement  
Botany 206 – Center for Career Advancement 
Dana 136
ELC 246
Hildreth-Mirza 006
Hildreth-Mirza 115
Holmes Hall 105
Holmes Hall 109
Holmes Hall 128
Holmes Hall 204
Holmes Hall 250
Holmes Hall 303
Holmes Hall 343
MacDonald Commons 102
MacDonald Commons 109 
If you encounter a problem and need additional help, email reservations@bucknell.edu and put "Important Request" in your subject line. Whenever possible, requests should be made 2 business days in advance. However, we know that in some cases these requests will be last minute.