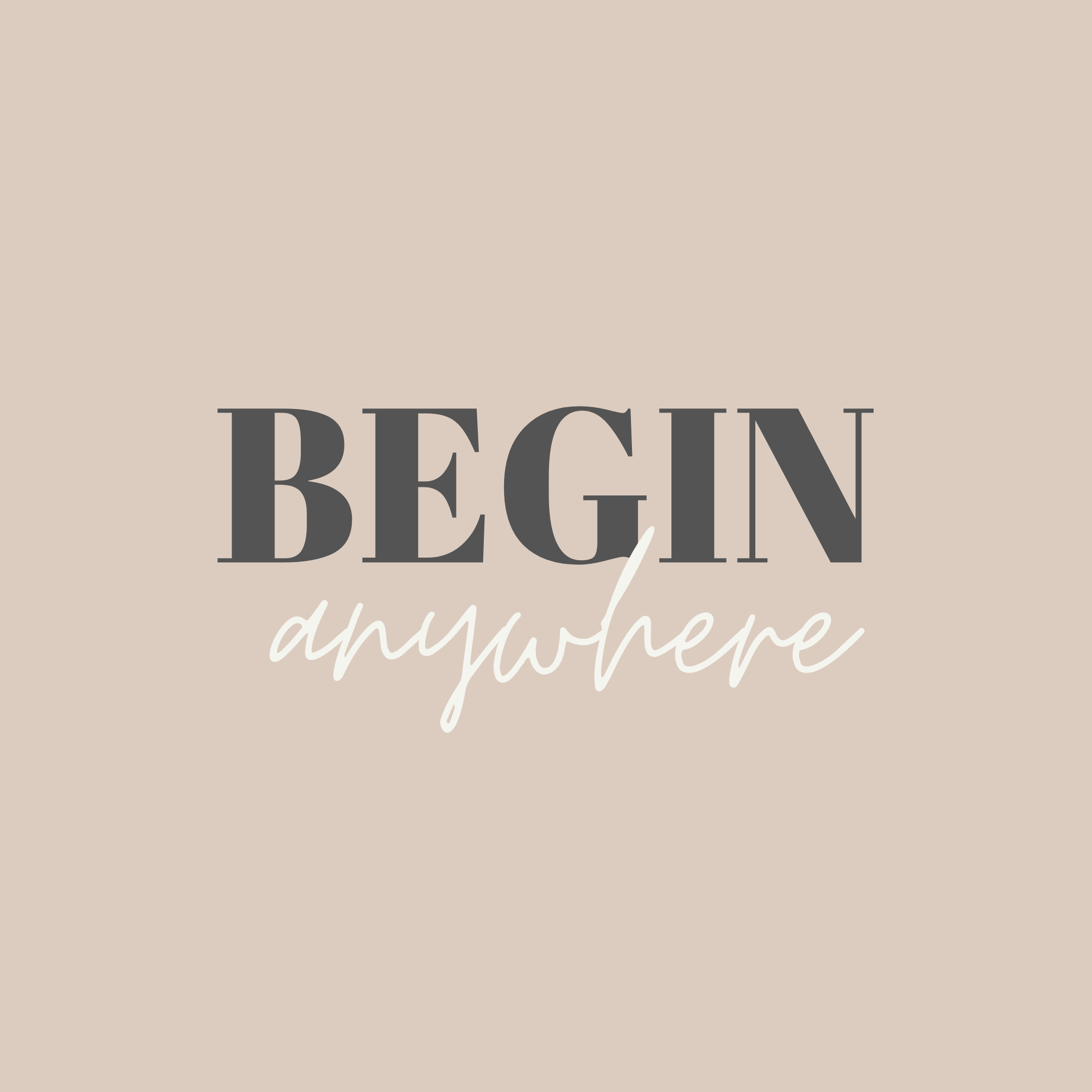 "Move toward what interests you. Seek purpose." This is career advice offered by Angela Duckworth, Ph.D. Founder and CEO at Character Lab, professor a UPenn, author of Grit, and co-host of the podcast No Stupid Questions.
But what does that mean and how does one do that? Career paths are mostly not linear. As you move toward what interests you and seek purpose, it helps to have a range of tools to engage the process. Design thinking is one of those tools and it can be especially helpful when things are uncertain and you don't have the whole picture. Its methodology can help lead to greater self-understanding and a more flexible mindset opening up to greater self-awareness.
Designing Your Life: How to Build a Well-lived Joyful Life shows how DT methodology can help you bring into being "a well-designed life." Authors Bill Burnett and Dave Evans based the book on a course they created at the Stanford Design Program to help seniors find their first jobs, and soon enough the course evolved into helping students figure out 'what they want to be when they grow up'.
Below are some of the tools from Designing Your Life, starting with five mindsets that engage the process:
Curiosity – Be Curious.
Bias to Action – Try Stuff
Reframing – Reframe Problems
Awareness – Know It's a Process
Radical Cooperation – Ask for Help
Start Where You Are – This is not where you wish to be or think you should be – it's about looking at where you are right now across a dashboard of Work, Play, Love and Health asking questions and discerning patterns to lay the groundwork for the design methodology ahead.
Compass – Identify the connections between who you are, what you believe, and what you're doing. By knowing this, you're better placed to make choices. Wayfind and mindmap to your True North.
Wayfinding – Figuring out where you're going when you don't know the destination. For this you need a compass – not a map – because you're figuring things out, figuring your direction out, as you go.
Getting Unstuck – Reframing dysfunctional beliefs. Let go of assumptions to better understand the problem you want to solve.
EXAMPLE Of REFRAMING:
Dysfunctional Belief: My dream job is out there waiting.
Reframe: You design your dream job through a process of actively seeking and co-creating it. (DYL, p. 145)
Design Several Lives – Using DT methodology (Empathize-Define-Ideate-Prototype-Test), come up with different possibilities for your future. Don't get stuck on one idea for your life. Ideating different possibilities will lead to better choices, and don't judge ideas as you come up with them. In fact, come up with more ideas and don't worry about 'getting it right'.
Choose Happiness. In life design, you move from problem to idea to solution, and being happy means you choose happiness. As Burnett and Evans put it, "The secret to happiness in life design isn't making the right choice; it's learning to choose well."
Dysfunctional Belief: To be happy, I have to make the right choice.
Reframe: There is no right choice – only good choosing. (DYL, pp 144-145)
When done intentionally, design thinking is one more useful tool when tapping different resources to help in your career exploration and planning.
Materials summarized from Designing Your Life, Bill Burnett and Dave Evans, Alfred A. Knopf, NY, 2017.
One more piece of advice: Burnett and Evans are skeptical of the career advice "follow your passion," and identify it as one of three dysfunctional thoughts around career. They write, "We find that most people find their passion by working into something that then becomes the thing they are passionate about." ("How to (NOT) Find Your Passion," Stanford Magazine, Aug 11, 2016; the other two are "What I studied dictates my career" and "This job choice will plot my trajectory forever.") As you move toward what interests you and seek purpose, pay close attention, and you may just find a path opening in front of you where your work and interests come together as your purpose and your passion.
Additional resources
Articles:
TED Talks and Podcasts:
Designing Your Life | Bill Burnett | TEDxStanford – YouTube, May 19, 2017.
Books:
You Majored in What? Mapping Your Path from Chaos to Career. Katharine Brooks, Ed.D. Penguin Group, NY, 2007.
Designing Your Life: Designing Your Life: How to Build a Well-lived Joyful Life, BillBurnett and Dave Evans, Alfrd A. Knopf, NY, 2017.
The Designing Your Life Workbook: A Framework for Building A Life You Can Thrive In, Bill Burnett and Dave Evans, Clarkson Potter, NY (ND).
ROADMAP: The Get-It-Together Guide for Figuring Out What To Do with Your Life, Roadtrip Nation, Second Edition, Chronicle Books, San Francisco, 2020.
Thanks to our career counselor/coach Marilyn Shull for this article. If you'd like to make an appointment to learn more about design thinking and career decision making (or anything career-related!) log on to Handshake to make an appointment.