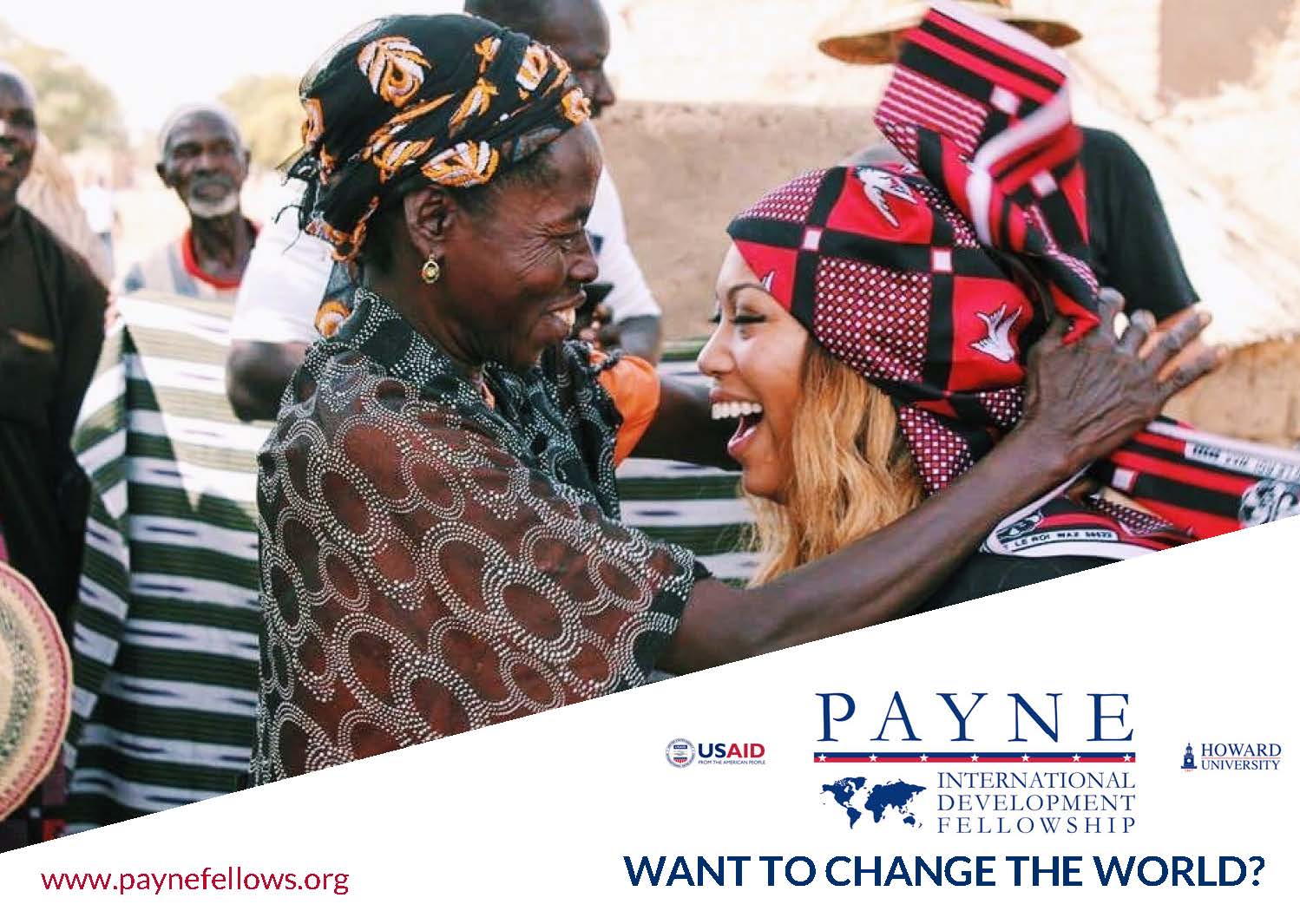 The USAID Donald Payne International Development Graduate Fellowship is now accepting applications for the 2020 Cohort of Payne Fellows. 
Application Deadline is November 1st
The Payne Fellowship is a U.S. Agency for International Development (USAID) Program, administered by Howard University, which seeks to attract and prepare outstanding individuals for careers as USAID Foreign Service Officers.  Candidates can be graduating seniors or college graduates with strong academic records and a desire to promote positive change in the world. The Payne program encourages the application of members of historically underrepresented groups in the Foreign Service and those with financial need.  Selected fellows will receive support for graduate school and gain employment with USAID in an exciting and rewarding career in the Foreign Service.