October 29th – before the Communication, Arts and Entertainment Fair join the career center for site visits and a chance to network with Bucknell Alumni and additional contacts at each company. Sign up on the Bridge !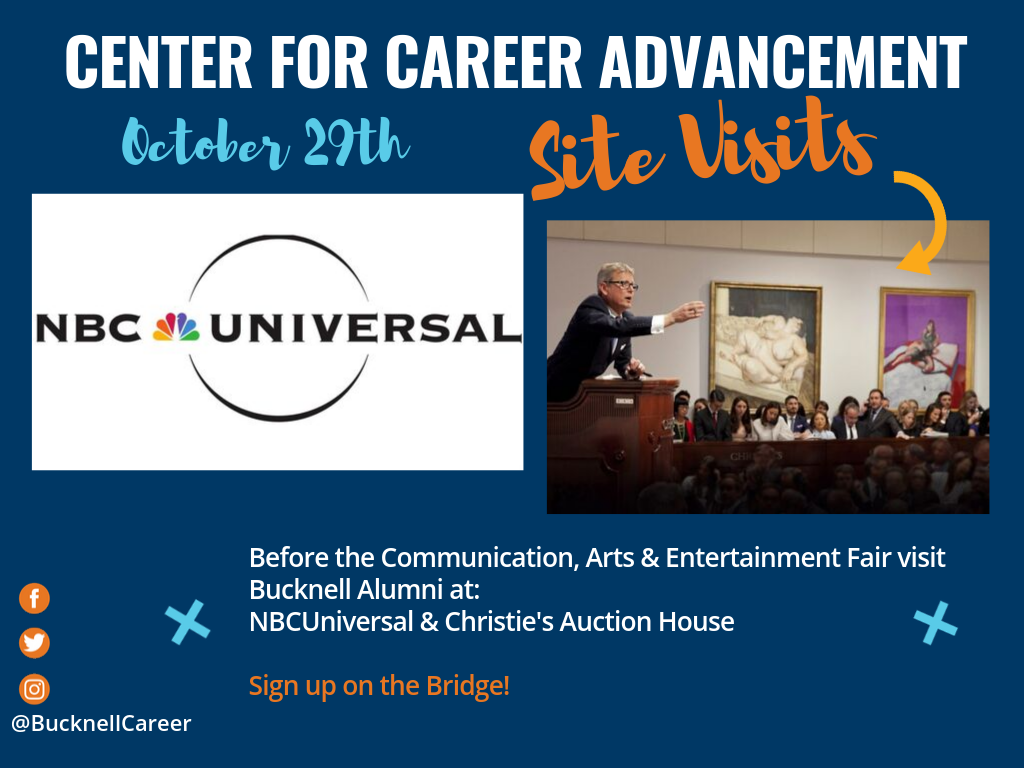 Highlights Include:
A tour of 30 Rock Studio
Networking and info session with Bucknell Alumni currently working at NBCUniversal
Learning how auction houses work
An inside look at Christie's
You must sign up for both the fair and the site visit field trip separately on the Bridge and attend one of the two info sessions that are offered on 10/23 at 4pm or 10/24 at Noon (both) in ELC Gallery Theater and bring a $20 bus deposit to the session.