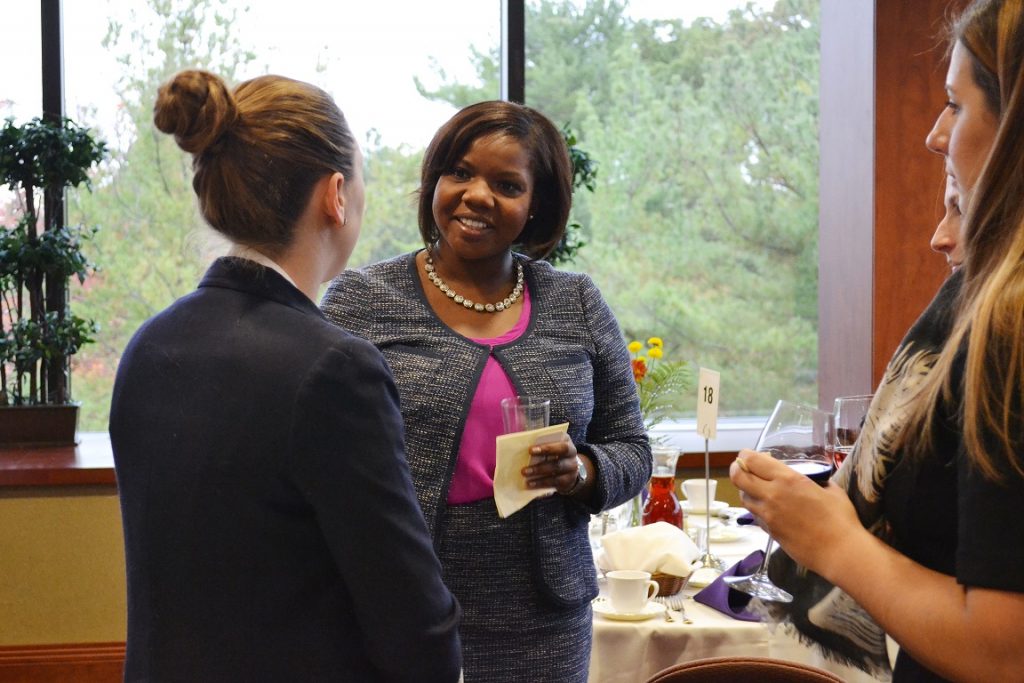 Join etiquette expert Crystal L. Bailey of The Etiquette Institute of Washington DC to learn tips on dining over a delicious dinner with members of the Bucknell Alumni Board.
"Wine, Dine & Act Fine" Etiquette Dinner
With Bucknell Alumni Board Members
Thursday, October 3 | ELC Terrace Room | 5:30 to 7:00 pm
RSVP on the Bridge
Open to Seniors and Juniors.
Knowing how to navigate the menu, which fork or spoon to use, and how to pass the salt and pepper are important when entertaining clients and meeting with colleagues in dining situations.
This annual event will be a fun time to get dressed-up and eat a nice meal with friends, all while learning about fine dining etiquette and networking with members of the Bucknell Alumni Board.