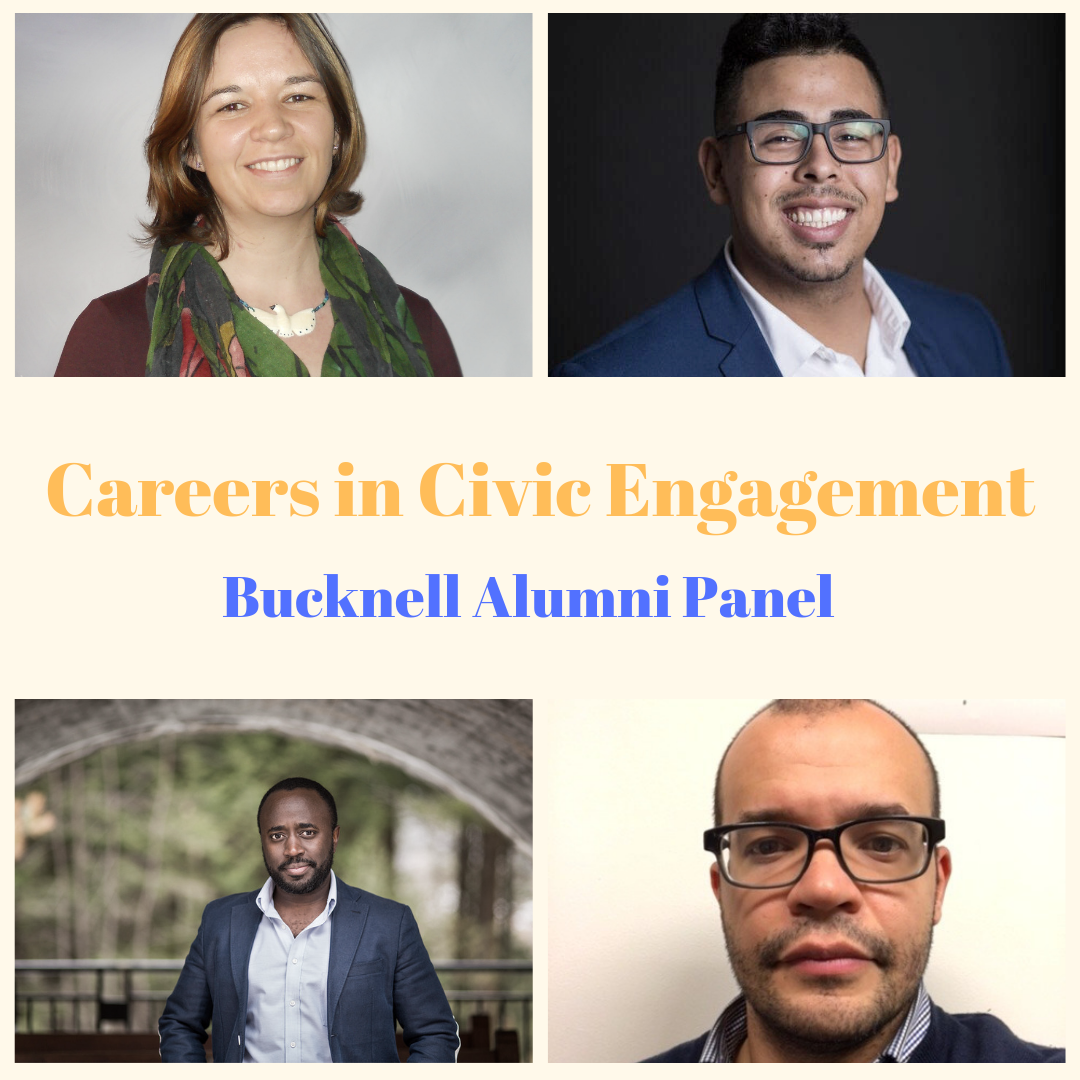 This panel discussion will explore career paths of alumni who participated in civic or community engagement while at Bucknell and are now continuing to be involved in serving the public good through careers in public service or with organizations that work on issues of social and environmental justice. Come hear their advice and perspectives as they discuss their work and available opportunities in their fields. The conversation will also include a question and answer period. Reception with desserts and snacks will follow.
Friday, September 13
7 – 8:30 pm
ELC Arches Lounge (3rd Fl)
Panelists:
Elena Lumby '06, Senior Research Associate, LTG Associates, Inc. and Adjunct Faculty at The George Washington University in  Washington, D.C. focusing on health disparities
Joell Molina '01, Regional Program Director of the Americas, Solidarity Center in Washington, DC
Muyambi Muyambi '12, Investment Associate Officer, World Bank/International Finance Corporation and Bicycles Against Poverty/Cycle Connect Founder
Nigel Henry Robinson '14, Charles B. Rangel International Affairs Fellow, The Fletcher School at Tufts University for diplomatic service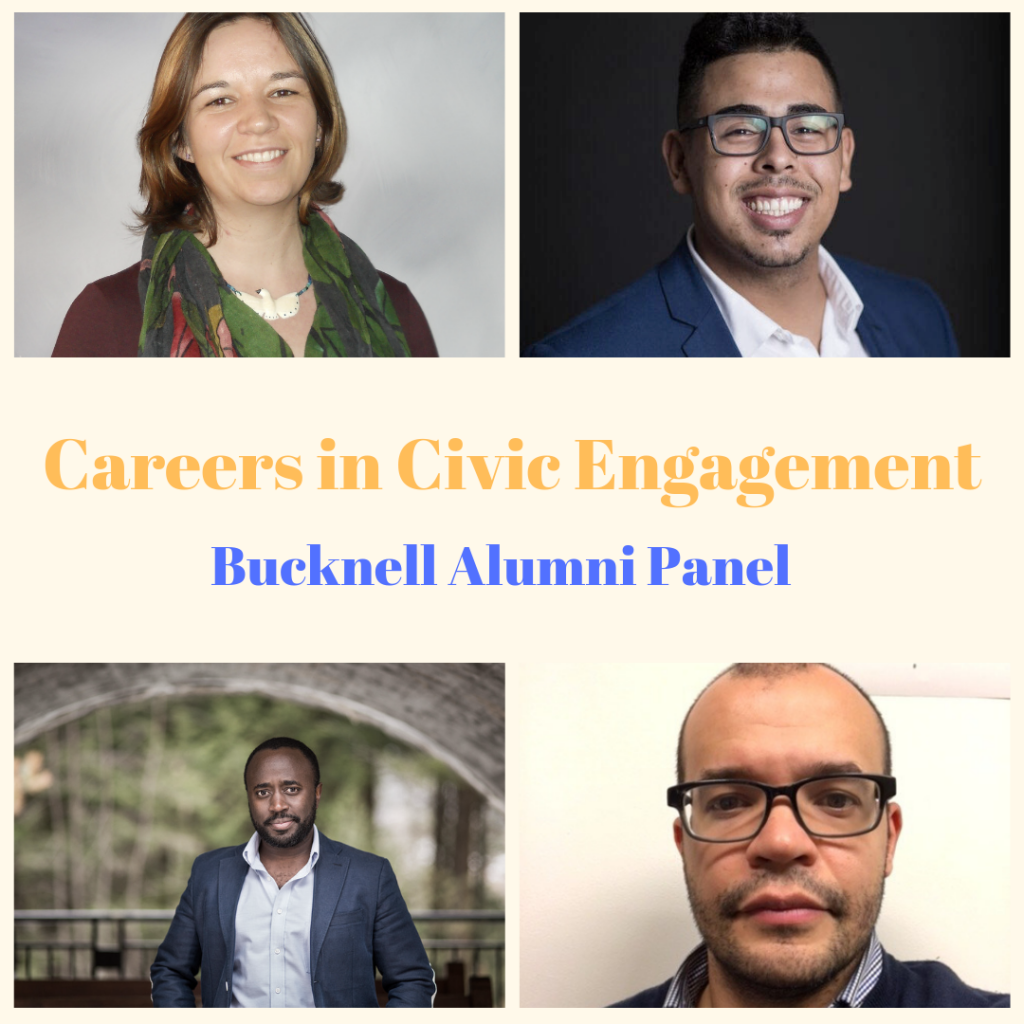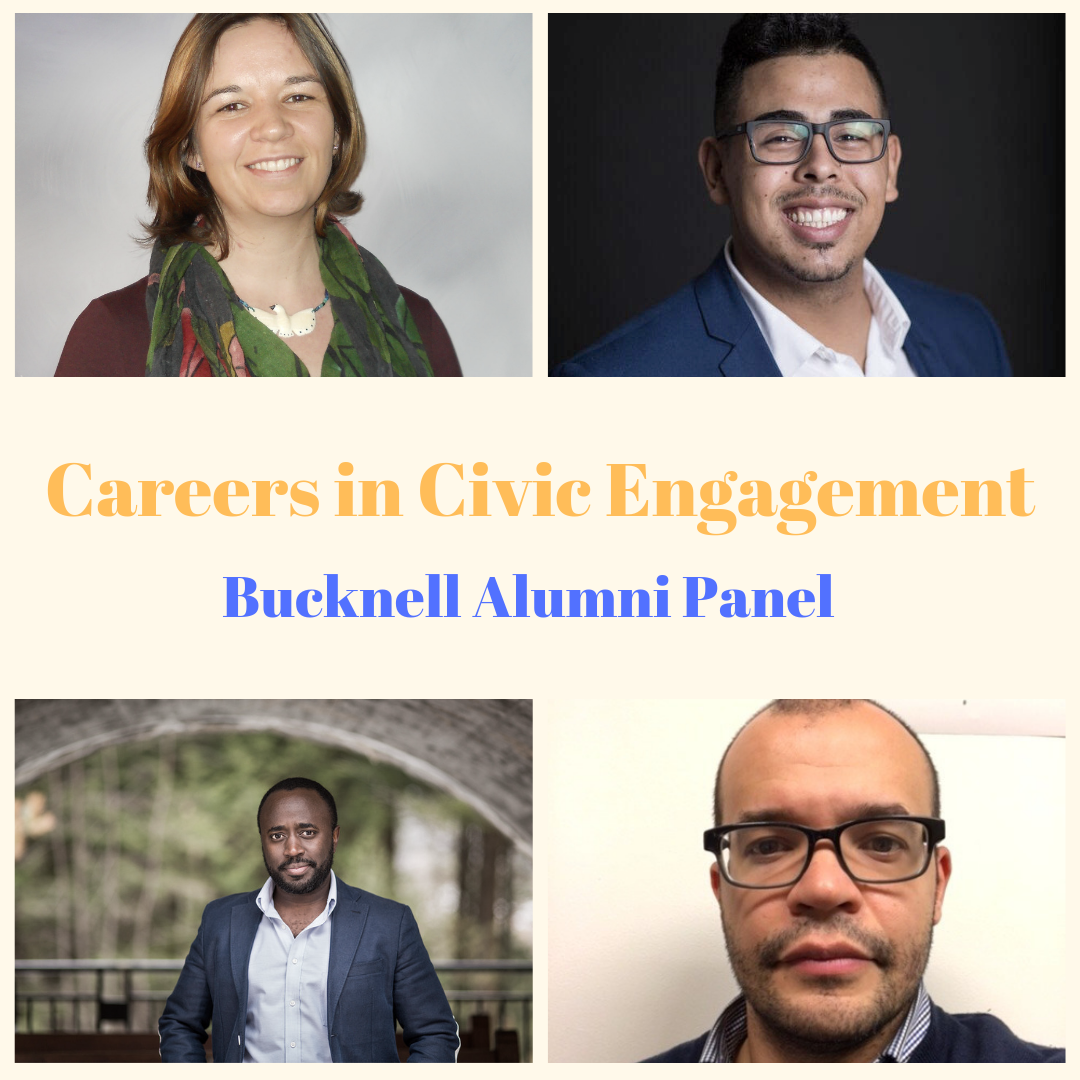 Sponsored by the Office of Civic Engagement and the Center for Career Advancement.