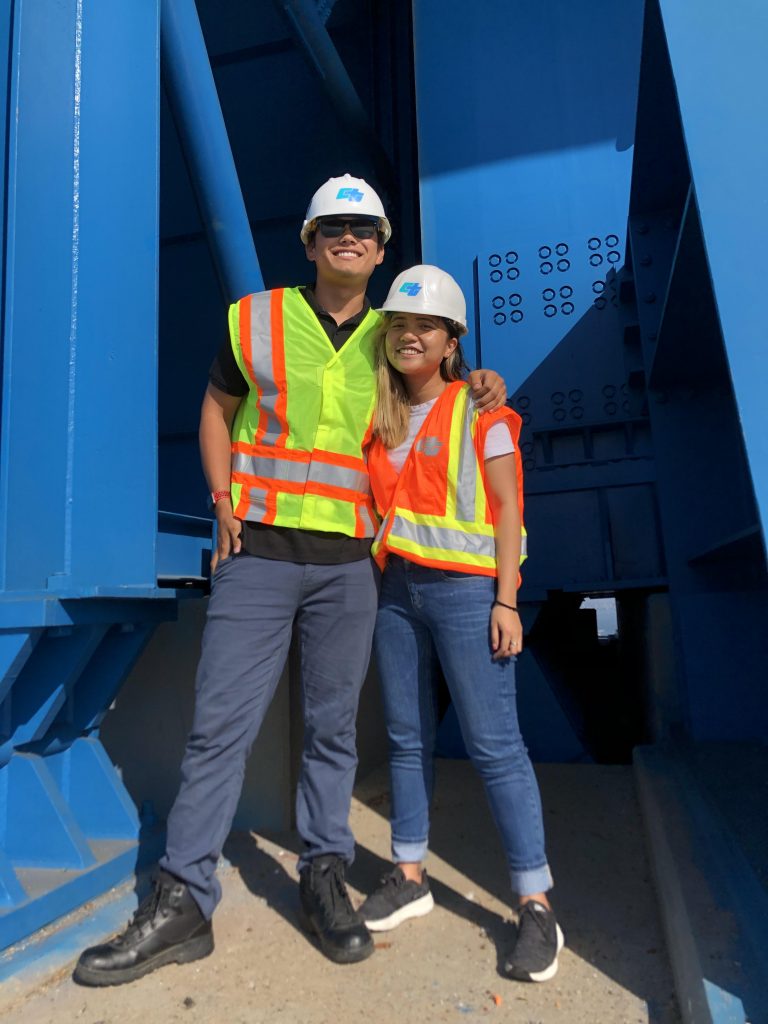 Lam Ngo '21
California Department of Transportation – District 11
San Diego, CA
Laura Kinney '81 & Arthur Maidman BPIP Internship Fund

Major: BS Civil Engineering & BA Economics
What is the most interesting or important thing you took from your Internship this summer?  I learned that a workplace can both be a professional, intensive experience and an interactive, sociable environment where you build meaningful relationships across disciplines. You get what you put into it – coming in on time, interacting with your coworkers, asking for help when you need it, all these things mount to a successful internship.

Caltrans is the nation's leading organization for setting structural standards and professional integrity – not that I am biased in any way. My summer spent at Caltrans District 11 taught me to see the passion and cooperation involved in any project.

To say the least, I was nervous about starting my internship. I have never been to the West Coast before, let alone live on my own in a strange city for three months. I imagined myself in a cubicle, cut off from people and important decisions, and finding my own way around San Diego. Instead, I was met with warm mentors and peers with big dreams. San Diego is called America's Finest City, I learned, and not for no good reason. I got to dive off the deep end into sophisticated, large-scale engineering projects, using design software and preparing construction detail notes. My internship at Caltrans has allowed me to have a realistic experience of the civil engineering industry and redirected my vision of how my ideal career would look like.
How did the BPIP Fund help make your experience possible? The BPIP Fund allowed me to access financial resources and vital advice from past interns in conducting myself and perusing the learning opportunity.
More about Lam: Lam is from Saigon Vietnam and is very involved at Bucknell as a Presidential Fellow, part of the Bucknell Center for Sustainability, and a member of the Vietnamese Student Association.
More about BPIP: The BPIP Internship Fund is a competitive summer internship program that provides $3,000 scholarship to selected undergraduate students who have secured unpaid internships in the nonprofit, and public service sectors. Information sessions will be held throughout the academic year and the deadline is mid-March. Students must have secured an internship before the deadline.