Caitlyn Manahan '20
City of Los Angeles Mayor's Office of International Affairs 
Los Angeles, CA
Arias Family BPIP Internship Fund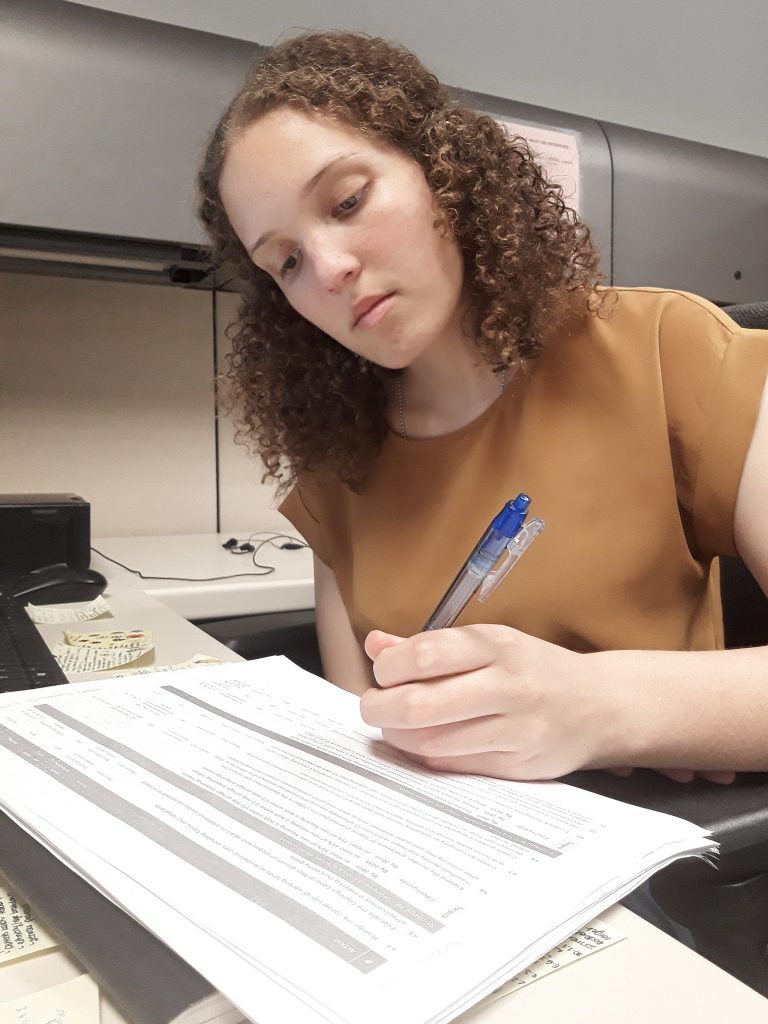 Major: Political Science & Spanish 

What is the most interesting or important thing you took from your Internship this summer? This internship reshaped my understanding of sustainability. Before the internship, I had only viewed sustainability through an environmental lens, but work working with the Sustainable Development Goals taught me the value of a more holistic approach to sustainability.

In my internship, I worked with the staff and other interns in the Mayor's Office of International Affairs to support the City in efforts to localize the UN's Sustainable  Development Goals (SDGs). The focus of the project was to generate a two websites, one showcasing the City's work with the goals and the other compiling data to track LA's progress on the SDGs. Through my work on the project I gained a deep understanding and appreciation of the SDGs. One of my tasks including mapping the county's sustainability plan to the SDGs. This tied into a larger goal of getting departments within Los Angeles to tie the language of the SDGs into their work. I also had the opportunity to search relevant data sources to supplement the data platform. This internship taught me a number of skills that helped me grow professionally, ranging from how to balance tasks to how to collaborate with others as part of a larger team. I'm grateful for this opportunity and the support BPIP gave me in pursuing it. To learn more about our work, visit sdg.lamayor.org
How did the BPIP Fund help make your experience possible
The BPIP Fund gave me the opportunity to take an unpaid internship in a field that interests me. It helped me build skills and network in a way that will help me secure job opportunities after I graduate. Without it, I wouldn't have been able to accept this internship opportunity.
More about Caitlyn: Caitlyn is from LA and is very involved at Bucknell as a TEAM Peer Mentor, part of the Black Student Union (BSU), an Residential Adviser, and a Posse Scholar. If you are nice to her maybe she will knit you a sweater when it gets cold in Lewisburg.                                                              
More about BPIP: The BPIP Internship Fund is a competitive summer internship program that provides $3,000 scholarship to selected undergraduate students who have secured unpaid internships in the nonprofit, and public service sectors. Information sessions will be held throughout the academic year and the deadline is mid-March. Students must have secured an internship before the deadline.