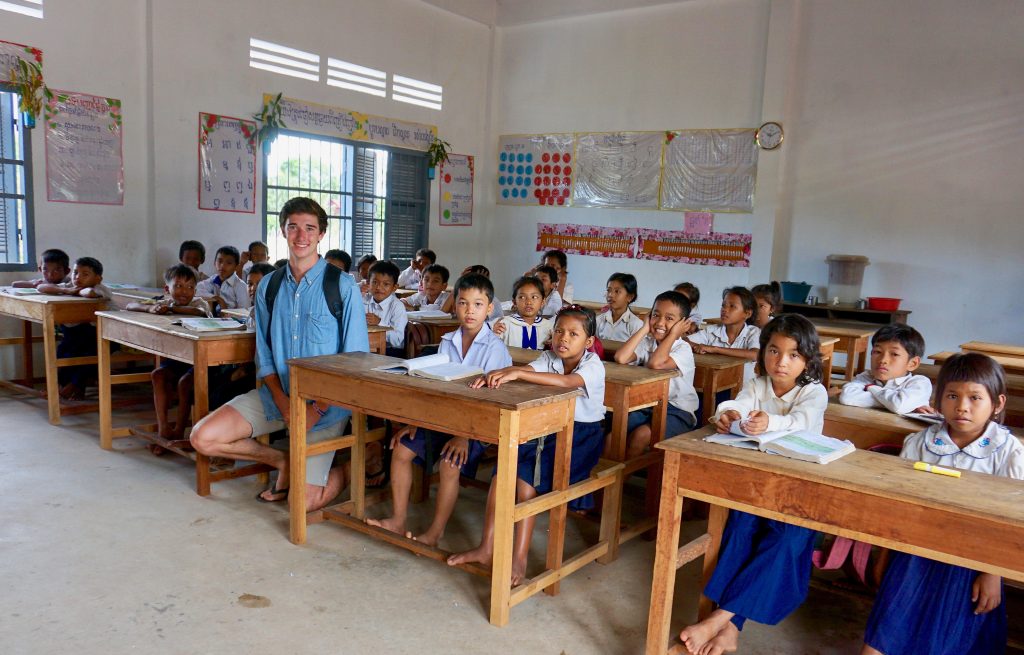 JP Stark '21
Abercrombie & Kent Philanthropy Clean Water Project
Siem Reap Cambodia
Jared Rosner '02 Memorial BPIP Internship Fund

Major: Political Science & Environmental Studies with a Public Policy Minor
What is the most interesting or important thing you took from your Internship this summer?
My experiences working and living abroad this summer undoubtedly helped me to learn more about myself while growing in confidence. I feel that having to overcome obstacles and problems on my own revealed to me the true value of determination. There were times when the tasks ahead of me seemed daunting or near impossible. However, I came to realize that it was the first step in meeting these challenges that was the hardest. Once I had my foot out the door and believed in my own ability to engage the issue head on, the rest came much more easily. The hardest part in surmounting the obstacles we face in life is the mental decision that we can overcome these challenges, no matter how intimidating they feel.
How did the BPIP Fund help make your experience possible?
Without the BPIP Fund I would not have been able to afford the airfare or housing costs required for my internship with A&K Philanthropy. I am extremely grateful to the donors and members of this terrific program for making this experience possible for me and other Bucknellians.
Why would you recommend the BPIP Fund?
I believe that the BPIP Fund is one of the most valuable and underutilized Programs that Bucknell has to offer. The Funding itself is extremely generous but it is the community and support that accompany the Fund that truly makes this program one of a kind. I wish that more students took advantage of this tremendous program and the opportunities it affords.
More about JP: JP is from Oceanport, NJ and is very involved at Bucknell as a member of Cross Country, the Indoor & Outdoor Track team, part of the Bucknellian Newspaper, and a writer for BIPP Insights Articles.
More about BPIP: The BPIP Internship Fund is a competitive summer internship program that provides $3,000 scholarship to selected undergraduate students who have secured unpaid internships in the nonprofit, and public service sectors.  Information sessions will be held throughout the academic year and the deadline is mid-March. Students must have secured an internship before the deadline.