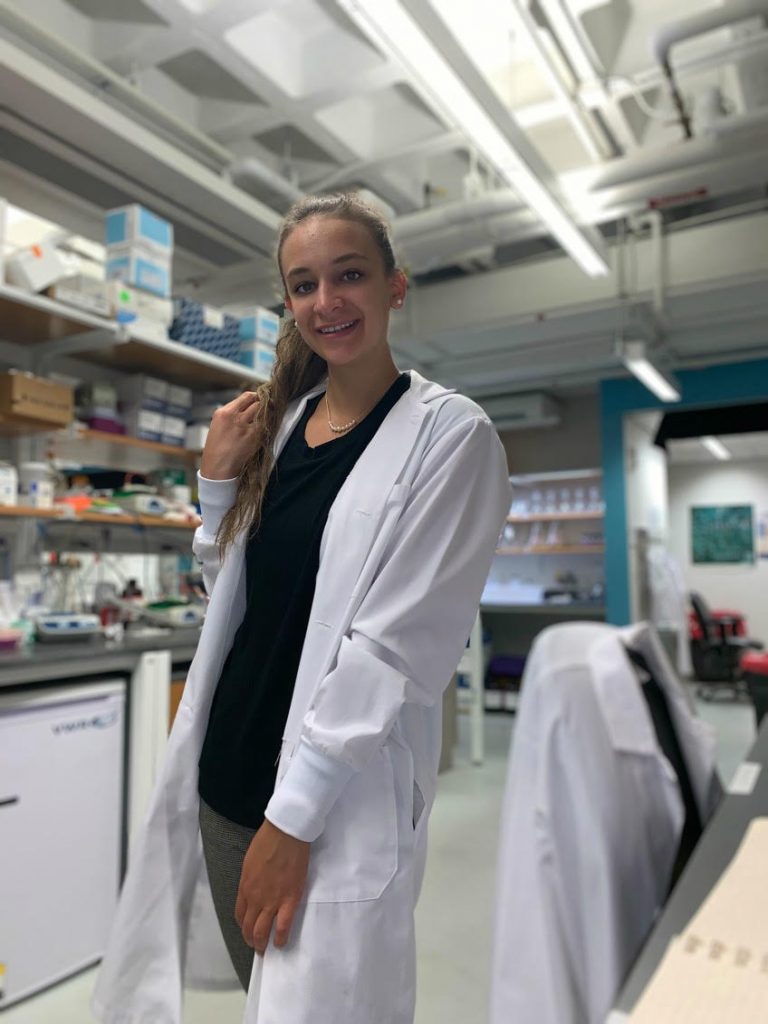 Heather Soled '20
Harvard Stem Cell Institute
Boston, MA
Arias Family BPIP Internship Fund

Major: Chemistry and Sociology

What is the most interesting or important thing you took from your Internship this summer?
Every fail is still a step forward. Often times, experiments did not work as planned or I would not get the desired results. This, however, made me not only more appreciative of when tests worked out, but it also helped guide me in the correct direction on how to better execute and design my next experiment.

My project was focused on studying the metabolic effects of leukemia. Adorned in long pants, closed toed shoes, a lab coat, and gloves, every day I was able to work side by side influential researchers in helping to try and improve and create treatments to help suppress leukemia. My project involved blocking various pathways and see how this blockage would influence the leukemia cell's life.

How did the BPIP Fund help make your experience possible?
The BPIP Fund has now provided me with yet another astounding accolade I can credit to Bucknell. Thanks to the BPIP Internship Fund, I am able to continue my passion for research and helping others. I worked for the Harvard STEM Cell Institute, an offset of Massachusetts General Hospital. While there, I was able to continue research on how to best develop treatment and strategies to combat Leukemia.

Why would you recommend the BPIP Fund?
The BPIP Fund allowed me to partake in a new experience, an engaging summer, and an enhanced perspective on research.
More about Heather: Heather is from Randolph, NJ and is very involved at Bucknell as an Admissions Ambassador, Teaching Assistant (Organic Chemistry, Analytical Chemistry, General Chemistry), Study Group Leader (Calculus I, Organic Chemistry), Independent Research (Mathematics Department, Chemistry Department), and part of Greek Life. In the community she is a volunteer firefighter and enjoys cooking food that tastes better than it looks.
More about BPIP: The BPIP Internship Fund is a competitive summer internship program that provides $3,000 scholarship to selected undergraduate students who have secured unpaid internships in the nonprofit, and public service sectors. Information sessions will be held throughout the academic year and the deadline is mid-March. Students must have secured an internship before the deadline.