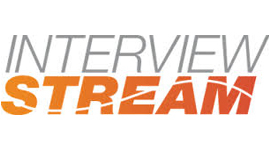 We are excited to announce the availability of InterviewStream's practice video interviewing platform for Bucknell students to use to help prepare for future job interviews.
InterviewStream is an easy-to-use platform that offers videotaped interview scenarios developed by employment professionals to help you practice for your next interview – on or off the screen! You can create your own interview scenario by choosing from more than 1,000 questions by category or you can try one that is already developed. Once you are done you can share your video with career counselors, parents, academic advisors, and friends to get feedback and suggestions.
Access this new resource through my Career Center on my Bucknell or on the Bridge (under Guidance –> CDC Handouts & Guides) and set up your account with just your name and Bucknell email address. Then let us know what you think! We are trying out this resource and really value your feedback.