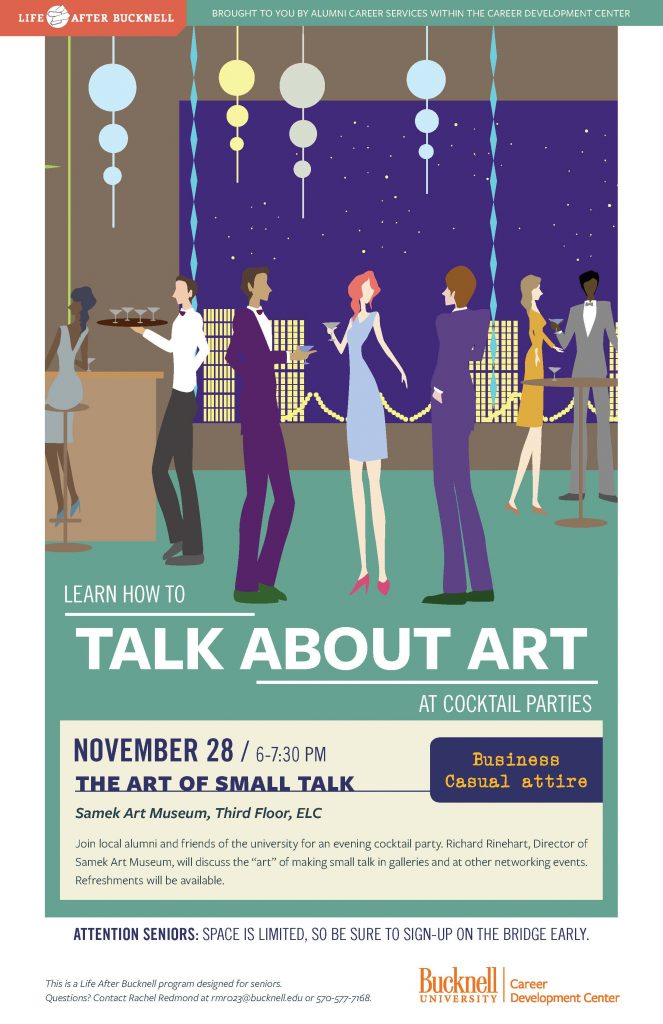 Making small talk and meeting new people at a networking event is a challenge for a lot of people – learn the skills of small talk and networking in social situations. Join local alumni and friends of the university for an evening cocktail party. Rick Rinehart, Director of the Samek Art Museum, will discuss the "art" of making small talk in art galleries and at other networking events.
Tuesday, November 28 | 6 – 7:30pm | ELC Samek Art Museum
Refreshments will be available. Cocktail attire.
Space is limited, so be sure to sign-up on The Bridge early.
Part of the Life After Bucknell series