English Literary Studies Alumni in Media and Journalism Alumni Career Panel
Saturday, November 11 |Noon – 1pm |Willard Smith Library
Lunch will be provided – RSVP on the Bridge by 11/7
This panel discussion will examine the career paths of Bucknell Literary Studies alumni who work in Media and Journalism. Come hear their advice and perspectives as they discuss their work and available opportunities and ask any questions you may have.
The panel will be moderated by Madison Cooney '18, President, The Literary Studies Club and feature:
Elizabeth Bacharach '15,  Editorial Assistant, Women's Health
Jeesoo Park '07, Documentary Producer, Disney/ABC News
More about our impressive panelists: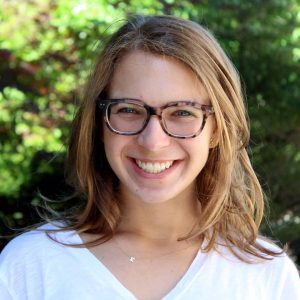 Elizabeth Bacharach '15
Editorial Assistant, Women's Health
Majors: English Literary Studies, Spanish
Elizabeth is an editorial assistant at Women's Health in New York City, where she lives in a one-block radius of her four college roommates (just can't get away!). As an EA at Women's Health, she pitches, reports, and writes stories for both the print and online magazines, primarily covering topics such as Health and Love + Life.
Prior to her current position, Elizabeth worked as an editorial intern at Cosmopolitan.com, where she curated social media, viral content, and news—ultimately writing selected pitches on everything from Internet sensation Carrie Dragshaw to the Presidential Election. She also was a freelance health and wellness writer for Reader's Digest's digital publication, RD.com.
Elizabeth received her M.S. in journalism from Northwestern University's Medill School of Journalism in 2016. Just a year earlier, she graduated magna cum laude with a double-major in English and Spanish from Bucknell University, where she was the Campus Correspondent of Her Campus Bucknell, a tour guide for Bucknell's Office of Admissions, and a member of Alpha Chi Omega—just to name a few of many cherished Bucknell activities and experiences.
In addition to writing and editing, Elizabeth sits on junior board as a committee member and social media manager for the non-profit organization The Summer Camp and is forever searching for the next-best exercise class in the city.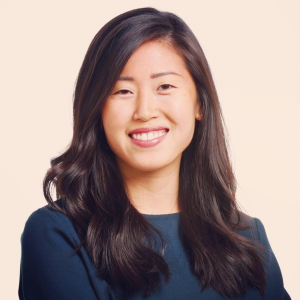 Jeesoo Kim Park '07
Documentary Producer, Disney/ABC Television Group
Majors: English, French
Jeesoo is a documentary producer with Disney/ABC Television Group in New York City. Currently, she is working on a six-hour documentary series in partnership with National Geographic and journalist Katie Couric — traveling all over the country to shoot the stories, characters, and places that tell the story.
Prior to her current position, Jeesoo worked as a "one-man band" in breaking news, covering topics including politics, international affairs, human rights, and entertainment & lifestyle for ABC News Digital.
Jeesoo started her career in journalism with a summer internship (right before her senior year at Bucknell) with NBC's TODAY Show.  After graduating from journalism school, she worked as a fashion writer and contributor for various publications before landing a position as Editor for WJLA-TV, the ABC affiliate in Washington, D.C. In 2014, she joined ABC News at their national headquarters in New York.
Jeesoo graduated with Honors in English from Bucknell University, where she was also a member of the track team. She received an M.S. degree from the Columbia University Graduate School of Journalism in 2009. Along with working as a producer, she is a certified power yoga instructor and teaches regularly at a studio in New York City.
Co-sponsored by the English Literary Studies Program, the English Literary Studies Club and the Career Development Center.