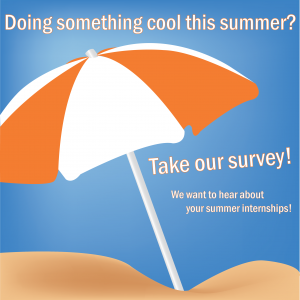 Did you get a great internship or job for the summer? Awesome!
Are you doing research or volunteering your time somewhere? Great!
Bucknell students are known to have some pretty fabulous experiences over the summer and we'd love to know what you will be doing so let us know about your summer experience. Humble brags welcome!
Take our easy, quick survey and share your story with us.