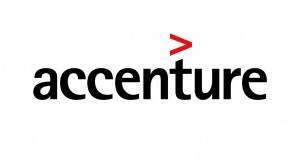 Don't hesitate to sign up for this awesome field trip on September 27th to Accenture in D.C. Deadline to sign up is September 25th.
First make sure you mark your calendars to hear from alumnus Brandon Neale '15 who works at Accenture and will be on campus 9/15 and 9/16 to talk about getting internships (in general) and management consulting.
Then sign up for this field trip knowing you already have one connection and several ways to impress the other Accenture folks by demonstrating some inside knowledge.
The agenda of the day includes:
– Welcoming remarks from alumni
– Overview of Accenture
– Pearls of wisdom from Bucknellians in executive positions at Accenture
– Academic & professional paths from young alumni working at Accenture
– Case study – Q&A
– HR presentation
Get more details, RSVP, and sign a participation form on The Bridge.
Any questions? Email cdc@bucknell.edu and we can help!
To participate you must RSVP to the event on the Bridge and sign this form and attend  1 of the 2 prep sessions offered in  ELC Gallery Theatre on either:
– Friday, September 23 at Noon or
– Monday, September 26 at 5pm
Bus leaves Bucknell at 7am & returns around 8pm; dress is business casual.
Pro Tip: Research  Accenture on LinkedIn and see how you may be connected! 
RSVP on the Bridge:
1. Log on here, through Quick Links (CDC), or my Career Center on myBucknell dashboard
2. In top blue bar, go to Events > CDC Programs
3. Use keyword or date to search for program
4. Select RSVP