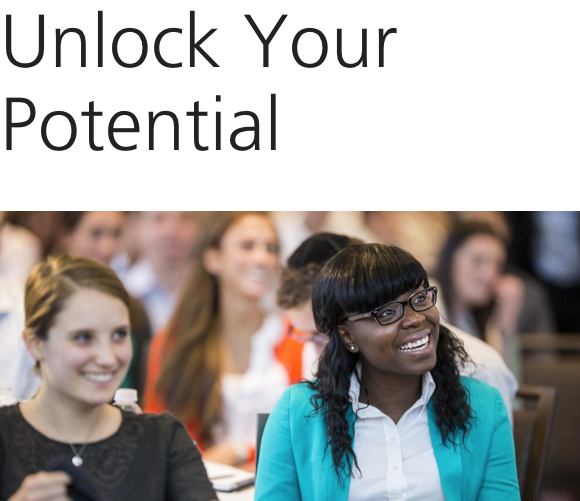 Unlock Your Potential is a Superday event on November 5 and 6, which is designed to educate women in their junior year of college on the exciting and diverse internship opportunities offered throughout UBS. This event will include keynote speakers, business education, and early interviews for the internship program.
Application Requirements:
All women in the class of 2017 (juniors) with a minimum 3.4 cumulative GPA are invited to apply online (job ref. 126275BR) by 11:59 p.m. EST on Sunday, October 4. You will be required to submit your resume and essay responses to both of the questions below. Documents must be submitted as a single PDF document in order to be accepted and reviewed.
1. After reviewing the descriptions listed on
our website, which business area are you most interested in and why? Please choose from the list below. (250 words max.)
– Corporate Center (Group Technology, Group Operations, Human Resources or Risk)
– Corporate Client Solutions (Investment Banking or Capital Markets)
– Investor Client Services (Sales and Trading)
– Wealth Management
2. Integrity, along with collaboration and challenge, is one of UBS' three key behaviors. Describe a time when your integrity was tested, how you responded, and what you took away from that situation. (500 words max.)
If you do not meet the qualifications for this event, but are still interested in applying for our summer internships, please apply online directly at www.ubs.com/graduates.