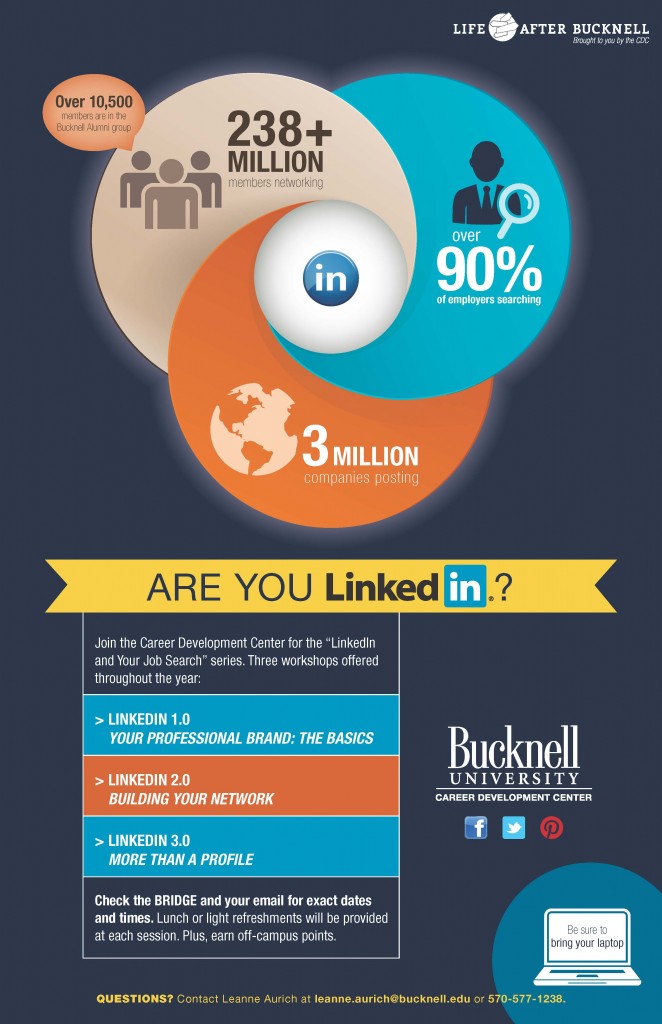 Seniors, join us for our continuing LinkedIn Series as part of Life After Bucknell.
– Friday, January 17 at Noon – LinkedIn 1.0: The Basics
Learn the basics of building your brand, setting up your LinkedIn profile, and beginning to build your network to land that next internship or job. Lunch provided.
And look for the next workshops in this series:
– Wednesday, February 12 at Noon – LinkedIn 2.0: Building Your Network
This LinkedIn workshop will provide information on how to build your professional network. Presenters will discuss how to personalize messages to connect with individuals, and how to use groups, company pages, and more for networking. SIGN UP DEADLINE: February 11
– Wednesday, March 5 at Noon – LinkedIn 3.0: More Than A Profile
Sign up for all these lunches will be on the BRIDGE