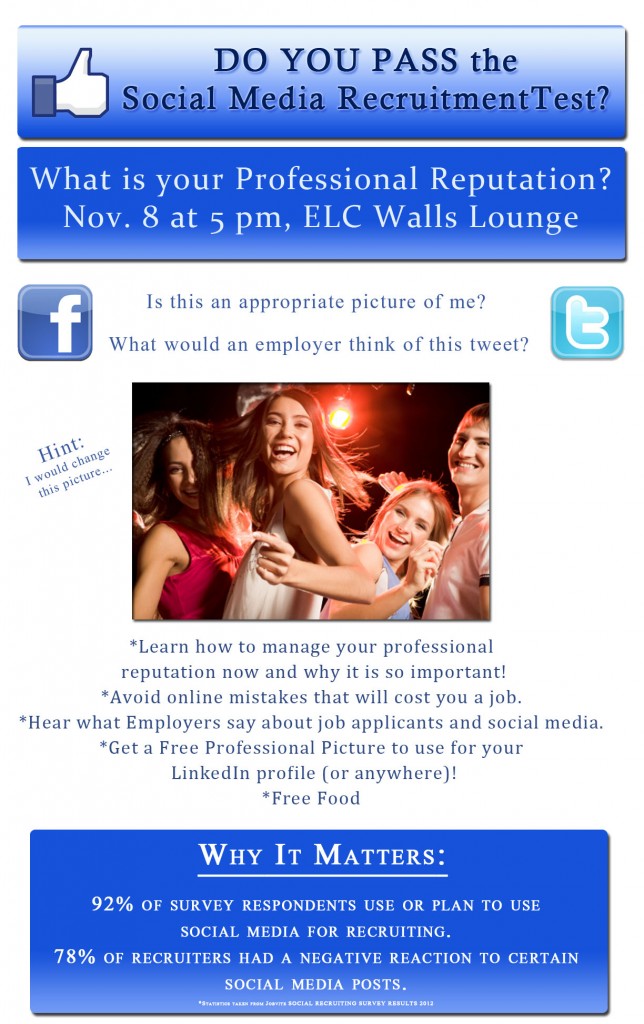 Date:
Thursday, November 8 2012
Time: 5:00 PM to 7:00 PM
Location: ELC Walls Lounge
Presented by members of the Bucknell Professional Network (BPN)
Learn the basics about how to manage your professional reputation now, while you are a student, and why it is so important — in the internship/job search, at your internship site, and online. Hear what employers tell us. Find out how to avoid online mistakes that will cost you a job.
FREE Food and Professional Pictures for you to use on an online networking site and/or email profile!
BROUGHT TO YOU BY CDC: BUCKNELL PROFESSIONAL NETWORK and BSG: COMMITTEE ON DIVERSITY