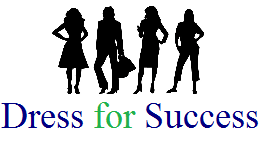 Deloitte invites you to learn and network!
Interested in meeting consultants from the largest professional services firm in the world while taking away key information about being a new hire in the professional world? Deloitte Consulting is coming to Bucknell to showcase appropriate attire to wear on the job and Deloitte's commitment to women!
Throughout the evening, Deloitte leadership will showcase fashionable outfits that demonstrate appropriate professional attire and Deloitte will discuss how, as a firm, they are dedicated and committed to the success and advancement of women.
Date: Thursday, March 29th, 2012
What: Learning & Networking Opportunity
Time: 6:00pm – 7:00pm
Location: Dana 113
Attire: Casual
For more tips on what to wear for Women and Men check out our Pinterest!
As used in this document, "Deloitte" means Deloitte Consulting LLP, a subsidiary of Deloitte LLP. Please see www.deloitte.com/us/about for a detailed description of the legal structure of Deloitte LLP and its subsidiaries.